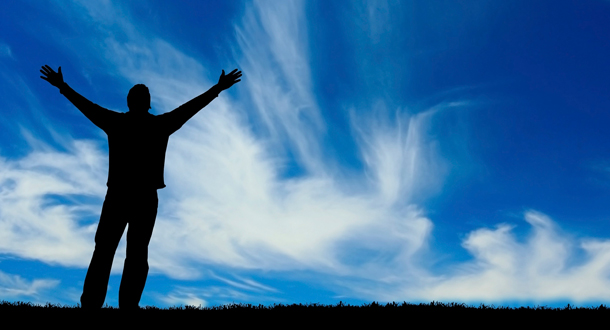 Scripture:
1 Thessalonians 4:9-11
Matthew 25:14-30
Reflection:
When I think about all the decades I've been fortunate enough to know my parents, I always remember them both as being tremendously hard working professional musicians and teachers, working for the Archdiocese of Los Angeles in many parishes and schools.  When my father was alive, he held other different jobs, all at the same time, in order to help make ends meet for the family.  And even now, my mother still works seven days a week in two parishes and two schools.  They drew (and she still does draw) on every facet of who they were/are.  Sure, it was hard, and not at all perfect, but wow; what hard workers and givers-back of the gifts they were given.
As we grew, my sister and I helped them as much as we could in all they did.  My sister (MUCH older than me, by two years) definitely took their example to heart, and diligently and lovingly did her part.  For my part, it included working at my Uncle Victor's Italian market with my Pa making sandwiches and stocking the shelves, or playing and cantoring and directing the choir when there were Masses in two parishes at the same time, or helping my Ma with cooking at home, scheduling private students, preparing music for rehearsals and Liturgies, and so on…
Sometimes I didn't do a perfect job.  Sometimes I did pretty OK.  And some-times, I did really well.  But my father and mother, no matter how whatever I produced turned out, would always thank me and tell me how proud they were… so long as I tried.  So long as I did something.  I remember their words of gratitude and grace, for sure.  But more than that, I remember the feeling:  so very helpful, so very needed, so special, so wonderful – so loved.
In Saint Paul's First Letter to the Thessalonians, he exhorts, "We urge you, brothers & sisters, to progress even more … and to work with your own hands."  I Thessalonians 4:10b,11b   In the Gospel, Jesus teaches with the parable of a man leaving town and trusting his "talents" (read "money") with three of his servants.  Upon the master's return, one servant gave back all the money, while the other two traded and invested and doubled all that the master had given them.  We hear the master proclaim to those who developed their talents, "Well done, my good and faithful servant.  Come, share in your master's joy."  Matthew 25:21
The readings today tell us that, whatever we do, we have to do something.  God showers us with so many gifts, and God doesn't want us to hide them in the ground.  We are called to not just have, but to develop, cultivate, and use those gifts.  And, beautifully, it's in the cultivating and sharing of our "talents" that we give them back to our Master.  Just as the flame of one candle can ignite another without losing it's brightness, it's in the sharing of our gifts that they're doubled.
We are given the divine invitation to not stay where we are, but to do what we are called to do, even though our hands might need to get dirty in the process.  We must be good stewards of the gifts we've been given.  Let's not bury ourselves in the ground and hide.  Let's at least try!!!  It's never too late to live as a Child of the Light.
And can you imagine how you'll feel when you hear God say "Wonderful job, my good, faithful helper.  Thank you, friend.  Come to me – let me share all my joy and all my love… with you."
Dear God of yesterdays, todays, and tomorrows, thank you for the gift of every turning season.  Please grant us the grace of always continuing to grow, right up until the day we get to hear You say to us; "Well done, my good and faithful servant." Amen.
Paul Puccinelli is Director of Liturgy & Music at St. Rita Parish in Sierra Madre, California, and a member of the retreat team at Mater Dolorosa Passionist Retreat Center.