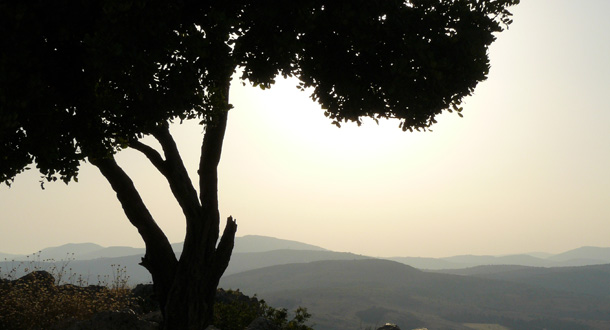 Scripture:
Isaiah 45:6c-8, 18, 21c-25
Luke 7:18b-23
Reflection:
Today we read the profoundly beautiful words from Isaiah, chapter 45 when he declares: "Let justice descend, O heavens, like dew from above, like gentle rain let the skies drop it down." In the beautiful liturgical tradition of the Church, this plaintiff cry is also called the "Rorate Coeli", taken from the traditional and very poetic translation in Latin: "Rorate coeli desuper et nubes pluant justum" (Drop down dew, ye heavens, from above, and let the clouds rain the just), and the response: "Aperiatur terra et germinet salvatorem" (Let the earth be opened and send forth a Savior.")
You can just feel the deep longing in the soul of Isaiah when he shouts these words to the Heavens! The northern kingdom of Israel had fallen to the Assyrian King. The defeat appeared to be the beginning of gloom and utter destruction. It was the task of Isaiah to remind the people of his time that, while all appeared lost, the Lord would not fail them. He would send a savior and justice would rule the earth.
It is no different for us today. Surely we all feel the same deep longing for justice to be planted firmly upon the earth and in our world. It is so clear that all people of goodwill want goodness and kindness to take the place of greed, violence, and hatred. And so, on this special day of Advent, we join our voices with Isaiah and cry out to the Lord, "Dear God, send us the long-awaited Savior. Free us, free our world from the darkness and evil that takes place in our streets, in our cities, and in our homes. Deliver us from all those who are corrupt and deceitful. And may your justice reign as promised by sending to us Jesus, the Christ, our Savior."
Rorate coeli desuper! Let justice descend, O heavens, like dew from above, like gentle rain let the skies drop it down!

Fr. Pat Brennan, C.P. is the director of Saint Paul of the Cross Passionist Retreat and Conference Center, Detroit, Michigan.