Scripture:
Isaiah 25:6-10a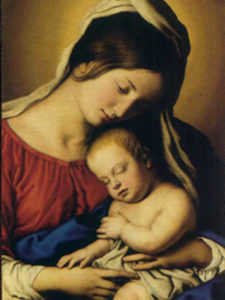 Matthew 15:29-37
Reflection:
The first week of Advent has arrived. This year, it was preceded by our national Thanksgiving holiday and Black Friday. The First Sunday of Advent was immediately followed by Cyber Monday and Giving Tuesday. Today, Wednesday, the voice of the prophet Isaiah may have some trouble rising above the tumultuous sounds of shoppers in the marketplace, but Isaiah reminds us of why this is a holy season, worth celebrating for what it brings.
The Lord God will wipe away
the tears from all faces;
The reproach of his people he will remove
from the whole earth; for the Lord has spoken.
We know well that throughout this Advent season street violence will continue; families will struggle with hunger, cold, and chronic illness; loneliness will be felt with a special pang in communities of the elderly.
Christmas carolers, "Secret Santas", "Toys for Tots" and many more like activities are admirable efforts to confront a national hunger for individual dignity and social justice. But they are not enough, they never have been.
The reproach of his people he will remove from the whole earth…
 Our "saving grace" is the child born to put the prophecy of Isaiah into flesh and blood, here and now. All of us who have been baptized into the life of that once-newborn child share that same mission, to restore dignity and hope through a community of faith and a fellowship of love to this space in the universe that I occupy, that I share with my brothers and sisters.

Fr. Arthur Carrillo, C.P., is the director of the Missions for Holy Cross Province.  He lives in Chicago, Illinois.