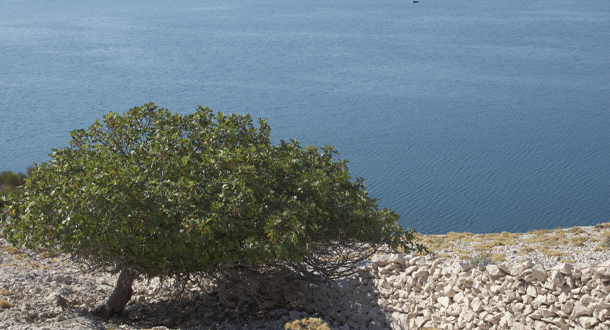 Scripture:
Isaiah 25:6-10a
Matthew 15:29-37
Reflection:
One of the themes of the Advent Season might well be that of 'journey.'
Today we literally see Jesus on a journey himself – walking along the shore of the Sea of Galilee, but more so we see people also on 'journey' in order to be in the presence of Jesus.
Every moment of our lives can be part of our journey towards Jesus, and this Season might well be described as one to resource us for the journey.
In our Church Calendar, the year 'ends' earlier than the Gregorian calendar which is used in wider society; thus, we have now begun a new Liturgical Year – introduced by the Season of Advent. Perhaps in the context of this strange and unpredictable year of 2020, this is a welcome development, for certainly most of us will be happy to see a new start to life. As we move towards Christmas and the celebration of his coming into our world, we will be able to look forward into all that is new and beacons us, and also to look back over the year that has been 2020.
The tone of our prayers, the colours of our celebrations, and the Word of God each week will certainly orient us into a spirit of expectation so that we might prepare our hearts to welcome Our Lord once more into our world.
In our wider society, the Season of Advent can be 'swallowed' up by the end of calendar year and our planning for and anticipation of Christmas Day, preparation for travel and perhaps especially this year – a desire to see the end of 2020! So the challenge for us may well be to 'stay in the moment' and savour the four weeks we have been given to orient our thinking, our prayers and ultimately our hearts, towards Jesus and the gift of his life in our world.
We come to Jesus as we are – in all degrees of need, but we know that his response to those by the seaside in today's readings is the same response promised to us at an moment of our lives. His heart holds only pity and concern for us.
Our response to Jesus coming into our midst might well be summarised in his challenge to the disciples. What can we offer to those in need around us? Even from our own meagre resources we can assist and enable his mission to grow and come to fruition in our world.
Let us be about this task – with the Lord to provide for us we will truly have more resources available to us than we can ever imagine needing.
Fr. Denis Travers, C.P., is a member of Holy Spirit Province, Australia.