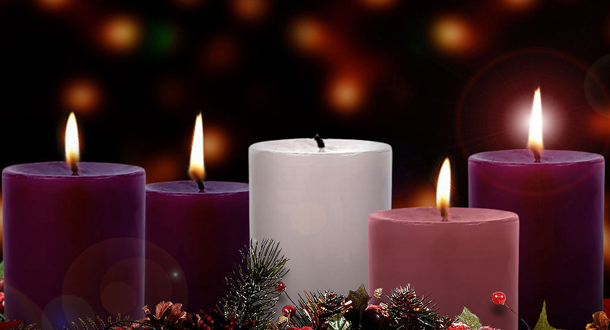 Fourth Sunday of Advent
Scripture:
Isaiah 7:10-14
Romans 1:1-7
Matthew 1:18-24
Reflection:
It has been a beautiful advent. Somewhere in the beginning of the journey I saw a comment, that there is 'No adventure without Advent". This quote from Matthew in today's Gospel brought me back to that quote. Adventure. So often I get caught up in my own world, my own adventure and forget the bigger picture, the part where God has a plan.
"All this took place to fulfill what the Lord had said through the prophet"
We are near the end…just a little more of the journey to walk through before the big day we are reminded that we are part of a bigger plan. God's plan.
About 4 years ago I came to Holy Name Passionist Retreat Center in Houston for spiritual direction. I joined the team that gives retreats about 6 months later. About a year after that I was asked to be on the board of directors. Now I am the CEO, or retreat center director…God laughs. I think I know, I think I am planning and God, God has his plans.
Mary's plans included being engaged to Joseph and that wasn't exactly what God had planned for her, but, regardless of the difference, she was willing to listen and open her heart to the Lord and what he had for her. She still had to say yes, and so do we.
We are all part of the adventure that is life with Christ!! As Advent closes and Christmas day arrives, stop and take a moment to look back at the journey. Where was God in all of that?  That my friends is the challenge, to take a moment in the middle of the last-minute chaos and see Christ bringing you to this moment, just as He was there as a beautiful baby son, a gift for Mary.

Kate Mims is the Retreat Center Director at Holy Name Passionist Retreat Center in Houston, Texas.