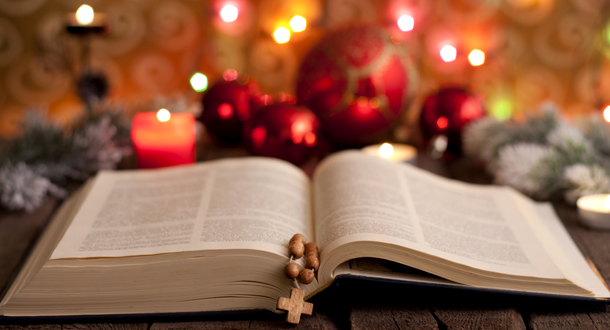 Scripture:
2 Samuel 7:1-5, 8b-12, 14a, 16
Luke 1:67-79
Reflection:
In the tender compassion of our God
the dawn from on high shall break upon us,
In the New Testament Jesus is described as compassionate about 15 times! The Great word for compassion in today's liturgy is splagchnon. It's translated as tender mercy, The word comes from one's innermost organs like the intestines, (the heart, lungs, liver, etc.), It is one of the most emotional words in the Bible.
Our Father feels very deeply about all of us! In the incarnation of His Only Begotten Son the Divinity is now humanly capable of being deeply moved by our infirmities. "When he saw the crowds, he had compassion for them, because they were harassed and helpless, like sheep without a shepherd. Mt 9:36
When we kneel before the crib this Christmas we ponder the incomparable love that God has for us. The great mystery of His compassion is seen in His taking on our flesh and blood. Now God can feel in a human heart the hurt of His creatures. He can experience rejection, physical pain.and weakness of the human family! If compassion is feeling the pain of another, in Christ the Divine Father experiences our sorrowful human condition!
In this little Baby in our cribs we see the "miracle of miracles" of God's loving compassion, The world was utterly amazed and surprised at this closeness that God wanted to share with us. It is not strange that in this secular world that we live in today still gets so excited at Christmas. Jesus has by far the greatest birth day party of any one in the world! Modern Society still can not shut out the light and joy caused by the coming of God's Son in our flesh and blood!

Fr. Bob Weiss, C.P. preaches Parish Missions and is a member of the Passionist Community in Louisville, Kentucky.