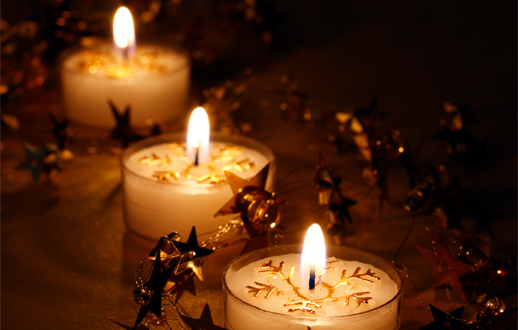 Feast of Saint John, Apostle and Evangelist
Scripture:
Reflection:
The apostle John loved proclaiming the good news.  He wanted others to see what he had seen and touch what he had touched.  He wanted to share both the words of Jesus and the love of God with those around him.  Proclaiming the good news made him happy!  "We are writing this so that our joy may be complete."
The Gospel of John is full of proclamations about God's love for each one of us. It is obvious that John took great joy in his writing.  This makes me wonder what John felt when he could no longer write.  Many of us in our Passionist family are aging.  Many of us are limited in what we can do now compared to what we used to be able to do.  Our ministry of proclaiming the good news of Christ crucified has changed in form but not in substance.
Perhaps the example of the apostle John is a good one for this particular time of life. Rather than living in the past and becoming sad over diminishment in all its forms, we can remember the joy of opening eyes to the love of God.  Maybe we can use each present moment in new and creative ways.  Our work is not done!
Every present moment, every person we encounter, every silent prayer, is an opportunity to proclaim the good news!  We preach Christ crucified in every single moment.  We do so with the apostle John and our entire Passionist family, so that our joy may be complete!

Terry McDevitt, Ph.D. is a member of the Passionist Family in Louisville, Kentucky.