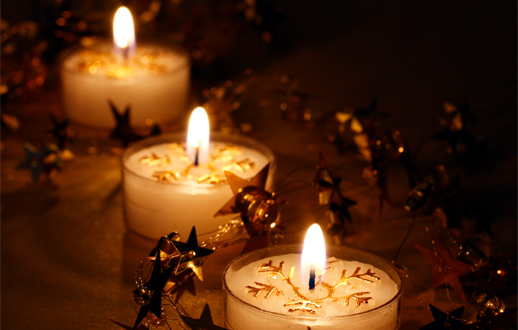 Scripture:
Reflection:
Today's Gospel reading describes the tomb after Jesus had been resurrected. We believe through the gift from God of faith that this supernatural and amazing event has occurred. The apostles begin to see the reality of Scripture after the resurrection, especially once they receive the Holy Spirit – they are awakened in understanding to all that God has given them in the Word. Imagine the joy the apostles feel when John and Peter relay the news to others of their findings in the tomb.
Mary Magdalene suffered the pains of witnessing Christ's crucifixion, and now she was so loved by Jesus that she is the first to witness the gift of His presence once again.
Now allow yourself to go back – back to that special manger with Mary and Joseph – to the birth of Christ, the newborn King. From the moment of His first breath, Jesus' presence impacted many. This Advent season, we have again celebrated the gift of his birth as the prophecies unfolded and his life took shape.
What gifts do you choose to share with those around you? What amazing aspect of your life – your gifts from God – can you share with others? Open your heart during this beautiful season to portion a part of yourself to those around you.
We have waited through Advent in anticipation of His birth, and at Easter we will wait, once again, for the miracle of a different presence of Christ through the Resurrection.

Patty Masson resides in Spring, Texas.