Scripture: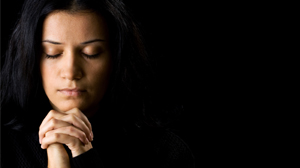 Reflection:
Yesterday, I got a haircut.  I went to the same woman who has cut my hair for the last two years.  She is a young, Muslim, single mother of a ten year old.  She told me about a man who came into the shop last week and started screaming at her.  "No Muslim is going to give me a haircut."  She was reduced to tears in the back of the shop while her co-workers tried to eject the man from the store.  This young woman has never uttered one unkind word in my presence.  Sad.
Two weeks ago, I attended a walk for "Everytown for Gun Safety" with my wife in honor of the children killed at Sandy Hook.  Across the narrow street from our starting point stood a man with an assault rifle and a handgun strapped to his waist.  In our crowd were women, men, children and a friendly golden retriever.  Sad.
Three weeks ago, I watched a news story about a young police officer killed in the line of duty.  He had a young family with two children and a wife who now has to raise them without him.  Sad.
Four weeks ago, I saw the trial of a police officer who had killed an unarmed black person in a major city in our country.  People were angry and hurled insults toward the police in a demonstration against the action.  The family of the man who was killed cried in their deep grief.  Sad.
Today I read the first reading from John in preparation to reflect on its message.
"Whoever says he is in the light, yet hates his brother, is still in the darkness.  Whoever loves his brother remains in the light, and there is nothing in him to cause a fall."
I have often heard and used the phrase, "Hate the sin, love the sinner".  I now think "love" means more.  Love calls for an effort on my part to understand, to feel compassion and to find common ground with the "sinner".  I must engage the other in dialogue, not put them down with clever one liners on Facebook or Twitter or use "Zingers" to attack them.  Love is active, not passive.  Love searches for the common ground which unites and does not divide.
I have a lot to think and pray about today.  Please join me.

Terry McDevitt, Ph.D. is a member of the Passionist Family in Louisville, Kentucky.