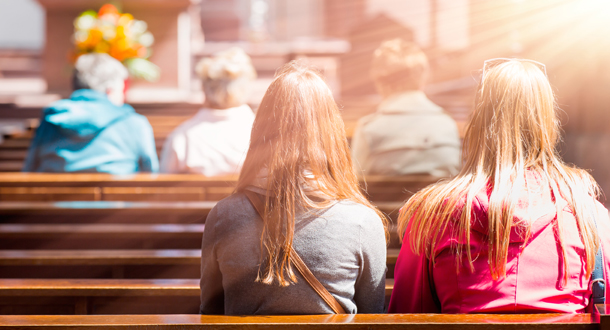 Scripture:
Isaiah 29:17-24
Matthew 9:27-31
Reflection:
"Let it be done for you according to your faith." With these words Jesus, in today's passage from Matthew's gospel, opened the eyes of two blind men who had nagged him to have pity on them.
Have you ever nagged Jesus with a request? In desperate times such as life threatening illness, trauma, legal troubles and discord at work or at home, people of faith turn to Jesus, nagging him perhaps.
Nag as we might, however, often our pleas seem to go unheard.
Surely God will cure a young father of terminal cancer. And what about my alcoholic brother? Or the family business that's about to go under? Can our child meet the academic requirements for the college she wants to attend in the fall? Will I deliver a healthy child?
The answer we want is the same answer the blind men received: "Let it be done according to your faith." We want what we want on our terms.
But, in our deepest prayer, sitting alone with Jesus, we do get what we want according to our faith but maybe not as we originally imagined.
By uniting our wills to God's, we find lasting peace, accepting what we are given, knowing in the larger vision and plan of God, all will be well.
The writer of the passage from Isaiah today gives us a glimpse of this larger vision and plan: "…out of gloom and darkness the eyes of the blind will see," and "when his children see the work of my hands in his midst, they shall keep my name holy; they shall reverence the Holy One of Jacob and be in awe of the God of Israel. Those who err in spirit shall acquire understanding, and those who find fault shall receive instruction."
The unplanned pregnancy gives joy beyond measure, the failing grades offer opportunities to tackle deeper issues that had been avoided, the death of a spouse deepens the faith in the resurrection, the drug overdose of the nephew leads the family to crusade for prevention and recovery programs to save hundreds of lives.
Do we pray for disappointments and tragedies? No. But carrying all of life's joys and sorrows to prayer, totally surrendering ourselves to God's will, always leads to new life…the resurrection…in ways we might never have anticipated.
"Let it be done for you according to your faith."

Jim Wayne is a board member of the Passionist Solidarity Network (PSN), and author of The Unfinished Man. He lives in Louisville, Kentucky.