Scripture: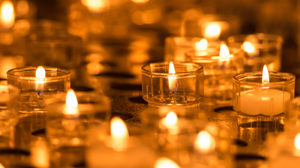 Reflection:
Sitting in a meeting not long ago, the question arose on where we should start the evening's reading. I offered what seemed to me a perfectly logical spot when the chair responded with another location a whole page before my suggestion. Thinking he had missed the obvious I repeated my recommendation. He again gave his original suggestion. After a few more back and forth banters (I don't give up easily, especially when I think it's obvious) the gathered community chose to start at the "wrong" spot.
Forgiving the chairperson did not come easily. As we reached the paragraph where I thought we should have begun, I was sure everyone including the moderator would then understand that my suggestion was surely the right place to start. In the comments afterwards however, a number of people said how happy they were that we started where we did. No one said they thought Dan's suggestion was better.
I began to forgive the moderator for being right and accept that I may not always have the answer. The moderator eventually shared his reflection and I was able to hear what he was saying. He started with "I don't believe in god…" (I let that go without a need to explain why I do believe). Then he shared a most inspiring and practical suggestion. He said instead of working at making an examination of conscience before going to sleep, he follows the Buddhist's practice of listening to his thoughts, letting the spirit (he didn't call it the spirit) lead the examen. With that practice he quickly falls asleep. I tried it and have continued doing it since then. It works!
Thank you God for giving me eyes to see and ears to hear. I'm often slow like the Scribes and Pharisees in today's gospel selection.

Dan O'Donnell is a Passionist Partner and a longtime friend of the Passionists.  He lives in Chicago.