Scripture: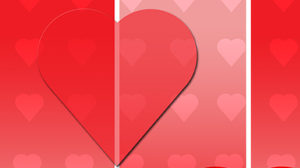 Genesis 6:5-8; 7:1-5, 10
Mark 8:14-21
Reflection:
Imagine, if you will, these two striking statements taken from our reading today found in Genesis, chapter six:
"When the Lord saw how great was man's wickedness on earth, and how no desire that his heart conceived was ever anything but evil, he regretted that he had made man on the earth, and his heart was grieved."  And a few sentences later we read the almost plaintive words attributed to the Creator, "…I am sorry that I made them"!
Given the fact that today is Valentine's Day, a day of heartfelt expressions of love and romance, I don't know how these words and sentiments touch your own heart but I sure know how they touch mine!  I feel almost embarrassed that God, our good and loving God of all creation, regretted what he had done; that because of so much "wickedness on earth" God felt profound grief and deep regret that he had created us at all!  And not only us but even "the creeping things and birds of the air."  The author of Genesis was surely expressing something that came from deep within his own soul.  It is as if he saw so much evil and ungodliness everywhere he turned – and God would surely see the same – the only way the world could possibly get beyond such darkness would be that through some devastating, horrific calamity there would come a new beginning.  Throw it all away and start all over from scratch!
I remember doing that myself once upon a time.  Oh, it wasn't nearly as profound as a possible new creation of the heavens and the earth!  Hardly that!  But it was significant nonetheless.  I was working on a very important homily for a very special event.  I spent days and days on this particular piece that just had to come from my heart.  It was all going wrong.  Nothing was coming together. Finally after a lot of interior struggle I admitted the truth and tore it up and began all over again.  I suspect there are bakers, artists, and a myriad of other people who can understand what this feels like, right?  Well, in Genesis I do believe that the author, who knew that the Creator's heart was all about a creation that mirrored his own goodness, mercy, and love, could imagine how, with such darkness and evil instead, could simply come to a point and say, "That's it.  I am done with it.  I will wipe them from the face of the earth and start all over again!"  But not completely.  Thank goodness for Noah; thank goodness for humanity that there was this one good man who "found favor with the Lord" and of whom the Lord himself said, "Go into the ark, you and all your household, for you alone in this age have I found to be truly just."
The story of the flood is one of the most epic and amazing tales of infinite power, divine regret transformed into mercy, and a new beginning from a God whose own love knows no limit at all.  Noah had seven days to prepare for this inevitable calamity, seven days to do the impossible in order to carry on God's divine plan of creation.  I will be honest with you.  Sometimes even in our own times I sometimes wonder why God doesn't send down a thunderous message saying, "What a mess!  I think I want to start all over again!"  But then, that isn't what the Lord is thinking at all.  It is only a reflection of my own discouragement when I see how, in so many ways, we still fail to love one another; we still do not love the earth and God's beautiful creation as we should; we still do not see that all creation is meant to be a reflection of the glory and wonder of God.  The good news is, God will never give up on us and so we should not give up either!  There are new beginnings every day.  The big challenge we face, of course, is that we have to look for them even in the darkness; we must embrace them when we find them; and then we carry on, knowing that God is with us and for us in every moment.

Fr. Pat Brennan, C.P. is the director of Saint Paul of the Cross Passionist Retreat and Conference Center, Detroit, Michigan.