Scripture: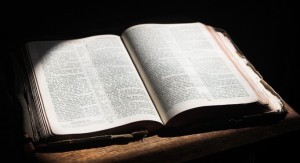 Leviticus 19:1-2, 11-18
Matthew 25:31-46
Reflection:
If we are looking for the source of Jesus's teaching we need to look no further than in chapters 17-26 of the book of Leviticus. This is the famous "Code of Holiness".  Jesus refers to it when he answers the scribe's question as to what is the greatest commandment of the Law. Much of the Sermon on the Mount can be traced to the Code of Holiness.
The opening lines of our Old Testament reading is the  heartbeat center of the Code of Holiness, "Be holy, for I, the Lord your God, am holy".  The people are called to deepen their response to God beyond the simple listing of Ten Commandments on tablets of stone to a whole new way of life. Yes, refrain from killing, but even more "You shall not bear hatred for your brother in heart." Jesus quotes Leviticus as the second Commandment after love of God, "You shall love your neighbor as yourself."
Our reading from Matthew today merely spells out what love of neighbor means.
Old Testament passages such as these underlie the great respect and reverence that the Church has for Judaism. What Jesus teaches is straight out of the Old Testament.  Our responsorial psalm says it perfectly: "Your words, Lord, are Spirit and life."

Fr. Michael Hoolahan, C.P. is on the staff of Mater Dolorosa Passionist Retreat Center, Sierra Madre, California.