Scripture: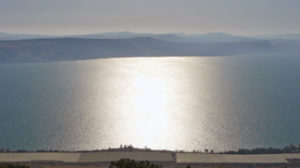 Reflection:
The word "repent" has had its share of comedic renderings over the years. We've seen stern-faced clerics or rigidly judgmental church-goers get skewered, even exposed, for riding spiritual roughshod over a wayward but well-intentioned individual or a hapless congregation of mere mortals. We relish when the "sinners" are revealed to be spiritually superior to their critical task masters.
And it is good fun. But that, of course, is the comedic inversion of a spiritual practice that has a long and sacred place in our faith tradition, one that we find throughout the Old Testament and continuing into the New Testament.
On the simplest level, in our modern day world I am constantly amazed at how difficult it is to admit even a small wrong-doing. My ego becomes challenged in this way and perhaps yours does, too. I suppose that is because if we acknowledge we made a mistake, fell short of our best or were less than kind, then we must somehow think a little differently about ourselves.  Maybe other people will, too. Perhaps I'm not as smart as I thought I was; as hard a worker; as good a spouse, friend or parent. I become more vulnerable to myself and others without the "shield" of perfection.
I cannot image the king of Nineveh liked it any better when he had to step off his throne, put aside his courtly robes, don a sackcloth and sit in ashes. Could one take a more humble stance than to accept such public repentance? Ultimately Jesus himself will be hung high upon the lowly Cross, not because he is a sinner and needs to repent, but because we do,  and we will need to draw upon His loving sacrifice in order to find the courage to acknowledge our sins, deal with our pain and draw closer to God.
Here we are in Lent, this time of reflection, prayer and sacrifice. There is nothing comedic about accepting the challenge of looking inward and honestly assessing what is in our hearts. It is hard and humbling work, but it is also loving work. In the Gospel Jesus repeats, "…there is something greater than Solomon here…there is something greater than Jonah here." Jesus is the sign we have been waiting for, if only we will let go of our self-centered needs and allow him to heal our hearts. He is the balm for our wounded, fragile self.
The Lenten footwork of repentance for those ways in which we have turned away from God in our arrogance or hard-heartedness is the preparation for a new life of the spirit. It is our pathway to God's love. For God knows we are human and He loves us endlessly for it. It is only we who seek false perfection and wind up feeling beyond reproach and alone.
Nancy Nickel is director of marketing and communications at Catholic Theological Union in Chicago.