Scripture: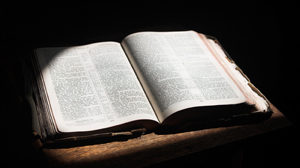 Deuteronomy 26:16-19
Matthew 5:43-48
Reflection:
The Kindness and Goodness of God
That you may be children of your heavenly Father, for he makes his sun rise on the bad and the good, and causes rain to fall on the just and the unjust. Mt 5:45
I have been long moved by these words of Jesus.   He reflects the gentle and kind manner which His Heavenly Father deals with humans!  Kindness is a beautiful virtue which makes present the gentle presence of God.   Kindness means to give when help is needed, but has no demand of justice.   We speak too much of justice when a far truer word is benevolence!
Some years ago I had to get my picture taken for my driver's license.  In jest I told the lady: "Do me justice young lady!"  Without a smile she said:  "It is not justice you need but mercy!"   What a hard and cruel world we would live in if we were given strict justice!  The gentle rain and life giving sun would never be felt if we lived in a strict atmosphere of justice!  Most of us would be quite shocked at what a sorry mess we would be in if God would give us what we deserve.   God owes us nothing not even life itself.
We are creatures of God's kindness.  Every breath and heart beat we take is a pure gift of God.    The Biblical idea of the word justice is not so much a "quid pro quo" but doing the right thing to another.   The last thing most of us need is justice when we face the final judgment.  What we need is a "God Who is rich in mercy because of His great love for us."  He is rich in mercy which is the source of hope for those of us who are very poor indeed!  St Anselm remarked about a thousand years ago "without mercy there is no way by which we can be saved"!

Fr. Bob Weiss, C.P. preaches Parish Missions and is a member of the Passionist Community in Louisville, Kentucky.