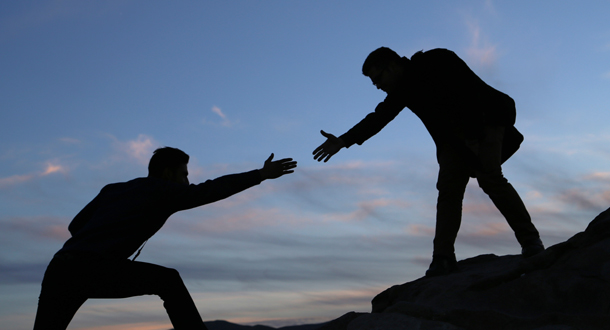 Scripture:
Sirach 27:4-7
1 Corinthians 15:54-58
Luke 6:39-45
Reflection:
We have all heard the expression, "Walk the walk, talk the talk." It is not for us to judge what we may see or interpret in others, but to take ownership of what we possess of ourselves. With a pure heart and sincerity of purpose, we can improve this world by our actions. But if we are burdened with sin, feeling righteous in our judgment of others, we are not serving God as we rightly should.
Think of going to confession, or not going to confession… When we sin, we should know in our hearts that, until that sin is removed, we should not place ourselves in services, such as distributing Holy Communion. We must enter into the sacraments with a pure and clean heart. And our hearts must be in the presence of God as we help others through their journey.
The same goes for any service that we give for the Glory of God. To enter into that service with a pure and clean heart is expected and allows both you and the recipient to receive the grace of both giving and receiving in its purest form.
God knows your heart, and no matter what acts you do, He always knows the sincerity of your heart. If we pass judgment on the faults and actions of others, we are weakening the gifts that God has intended us to share. So, change the world with your good deeds, and you will inspire others to do the same in the presence of God.
Patty Masson supports the Passionists from Sprint, Texas