Scripture: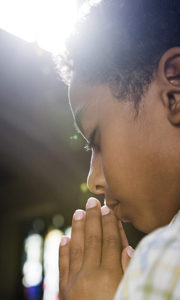 2 Samuel 24:2, 9-17
Mark 6:1-6
Reflection:
"I made my sin known to you, did not conceal my guilt. I said, 'I shall confess my offence to Yahweh.' And you, for your part, took away my guilt, forgave my sin." Psalm 32:5
In the first reading, David sinned against God, repented, and God forgave him. God is always just to forgive our sins when we confess, but, there are also consequences. David was allowed to choose the consequence, but for us, the consequences usually flow naturally from our actions.
When I was a little kid, a friend and I were throwing a ball up on the neighbor's roof and catching it when it rolled back down. I missed the roof on one of my throws, and shattered their large plate-glass window. I ran back home and hid in a closet! My friend told my mom and she took me to the neighbor's house. She had me apologize and tell them that I would pay for the window. Even though the woman was gracious and told me it was okay, I still had to work to earn the money to pay for that window. I had to collect a lot of pop bottles and mow a lot of lawns to do it! Just like when we go to confession, we have a penance to do to make up for our sin.
When you do something to hurt a friend or spouse, you need to make it right. You apologize, but things don't just go back to the way they were before you hurt them. Especially if your offense is a serious one, it takes time to forgive, and even more time for trust to be rebuilt. Sadly, sometimes the damage is irreparable and the relationship ends in divorce or estrangement. Consequences can be grave indeed. Ask a person who drove their car drunk and then hit and killed a pedestrian, or someone who has suffered an abortion. They can't bring the person back to life. They will have to live with that memory for the rest of theirs. Forgiveness is wonderful, but we still have to "suffer the consequences."
Thank you God for your gift of mercy and forgiveness. Help us to need it less as we grow in wisdom and discipline by staying close to You.
Janice Carleton and her husband Jim live in Portland, OR and partner with Passionist Fr. Cedric Pisegna in Fr. Cedric Ministries. She is the mother of 4 grown children and grandmother of 6. Janice also leads women's retreats and recently published her second book: God IS with Us. Visit Janice's website at http://www.janicecarleton.com/ or email her at [email protected].