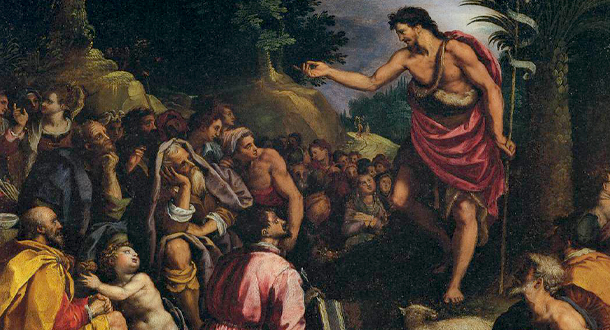 Scripture:
Reflection:
Today's reading has been the subject of numerous theatrical and cinematic interpretations – understandably perhaps given the weakness of Herod, the deviousness of Herodias and the allure of Salome's dancing – all ingredients for great drama and spectacle.
While we might profit from reflecting on the frailty of the human condition as manifested by Herod acting from fear, Herodias's self-protective behaviours and Salome's unreflected compliance to the will of others, we must not lose sight of the deeper truths revealed in the reading.
By contrast to the other protagonists, John has acted with courage, has not sought to protect himself from criticism and has not followed anyone's will other than that of God. John has stood for the truth in the face of opposition and stood steadfastly for fundamental values – and it has led to imprisonment, and as we learn, will now cost his very life.
Mark weaves all four characters, and their respective behaviours into this account, and while artistic interpretations of Herod, Herodias or Salome may be entertaining, only John's witness to steadfastness and faith is genuinely influential. Today's gospel highlights the fact that truth is greater than deceit, that truth will endure whilst selfish behaviour will ultimately be ineffective, and that knowing one's truth and acting from it, is enduring.
Fr. Denis Travers, C.P., is a member of Holy Spirit Province, Australia.