Scripture: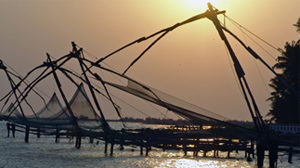 Isaiah 6:1-2a, 3-8
1 Corinthians 15:1-11
Luke 5:1-11
Reflection:
My days are filled with people giving me advice, some of it good and some not so good. "Buy this brand! It will make you attractive and loveable. Drive this car! You'll be the envy of all your neighbors. Behave this way and you will be pleasing to God—behave that way and you won't!" In reflecting on today's scripture, I know how Peter must have felt when he said: "Master, we have worked hard all night and have caught nothing," (LK 5:5)
Luckily along my life's journey, I've been inspired by individuals I've met or read about who I believe must have felt that same way when faced with what seemed like another impossibility in their lives. The January 26th issue of Chicago's "Streetwise" featured such a story about a man named Ed Shuna who just retired as director of the Chicago Coalition for the Homeless. Reading Shuna's long list of accomplishments that include working for several years to get the attention of the Chicago Bear's owner Michael McCaskey and eventually convincing him to reconsider building the new Bears stadium on the West Side because of what it would do to the neighborhood, encourages me. Later when the Bull's and Blackhawk's stadium was built there, Shuna made sure the residents of the West Side were at the planning table. He worked with Bill Wirtz, owner of the Chicago Blackhawks and Jerry Reinsdorf, owner of the Chicago Bulls, and got them to include new housing and infrastructure as well as a park and a youth center for the neighborhood. Shuna and his West Side residents got their net full of fish.
God, I pray for the strength to continue working even when I see no results believing that You, as You did in today's Gospel selection, will take care of the results.
Dan O'Donnell is a Passionist Partner and a longtime friend of the Passionists.  He lives in Chicago.