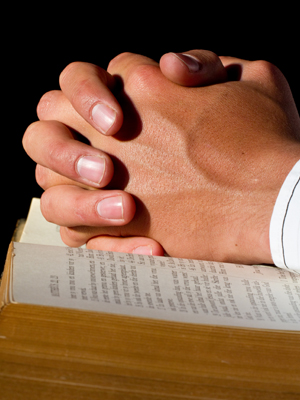 Scripture:
Hebrews 12:18-19, 21-24
Mark 6:7-13
Reflection:
Before sitting down to write this reflection, I put on two pair of socks, two pair of pants, a long sleeve flannel shirt and a woolen Irish knit sweater—It's a minus twenty degrees outside here in Chicago.
Opening my computer to the United States Conference of Catholic Bishops' site and getting to today's scripture selection from Mark's gospel, I read, He instructed them to take nothing for the journey but a walking stick–no food, no sack, no money in their belts. They were, however, to wear sandals but not a second tunic. HUM? I guess I can't take everything I read in the gospels literally.
Then I read a little further on: "So they went off and preached repentance. The Twelve drove out many demons, and they anointed with oil many who were sick and cured them." Okay, so I don't have to take everything literally, I still have to find a message that I can apply to my life today.
I'm 73 years old. I live in a condo near Chicago's Lake Michigan. I lament the fact that I know so little about my neighbors. We have thirty-three units in the association, and I know, one person well, recognize five or six to say hi if we meet at the local grocery store or on the bus, and as for the rest of the condo owners, I have to introduce myself if we should happen to meet in the laundry room. (I don't frequent the exercise or party rooms. Maybe I'd meet a few more if I did).
I'll bet if Jesus was around, he'd gather us all together and ask us to go out two, by two, knock on our neighbors' doors, get to know each other, live with each other and share meals. I'll bet further, that if we did this we'd drive out demons (as Fr. John shared in his reflection on Monday of this week "Our 'demons' may be laziness, prejudice, a loose tongue, addictive behavior, selfishness…") and heal the wounds that separate us from one another. Maybe I'll try that this month. Anyone want to come along? Bundle up if you do.

Dan O'Donnell is a Passionist Partner and a longtime friend of the Passionists.  He lives in Chicago.