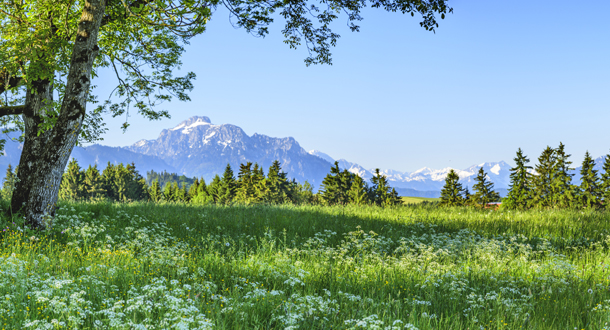 Scripture:
Reflection:
And so it happened.
God looked at everything he had made, and he found it very good.
Evening came, and morning followed–the sixth day. -Genesis 1:31
"I think LeRoy is trying to tell Dan something," said Sister Margaret. I pondered Sister's idea and thought to myself: "Well, I've heard everything I wish to hear from LeRoy—I don't want to hear any more."
It was the early '70's; the Viet Nam War was raging and for the first time in history, the battlefield erupted in our living rooms via the rather new technology of television. This evening, we were gathered in a circle at our local parish hall discussing our "thoughts" on all this. Our thoughts were clear. I was against the war and evidently LeRoy was for it—we'll never agree. Then someone pipe up with their take to Sister's idea above: "Yes, I think LeRoy is trying to tell Dan that he cares about Dan." "What? are you kidding", I thought to myself.
We were engaged with a new program called "Sensitivity Training" which challenged us to deal with our feelings. Looking back on that today, it all seems rather mundane. Why of course we must deal with and recognize how our feelings affect us. In the 70's that was a rather new idea brought to us by the likes of the popular psychologists Carl Rogers (1902-1987) and a whole host of earlier philosophers.
After more discussion, LeRoy admitted that he was concerned about what would happen to Dan and his future if he continued to resist the draft (I was of draft age as well as number 36 in the Draft Lottery). All along, I thought we were discussing the ethical issues surrounding the war, and Sister picked up that LeRoy really was more concerned about me than this issue, at least at this moment in time. I didn't know how to respond. Back, in the '70's men didn't show any affection or care for other men—it just wasn't part of our culture or milieu. We were both Irishmen—big tough Irishmen—who although full of feelings aroused by this daily assault witnessed on "The News" didn't show feelings, we just did what we thought we were expected to do.
LeRoy's gone now, but I still remember that moment and share it, realizing so many of the "issues" I argue over are more a result of my feelings of concern, either for another person(s) or our dear Mother Earth. My problem is I just express what I think, and don't take the time to feel or even, God forbid, express my feelings around what is happening in "my" (really our) world.
God, thank you for another day today. Help me see that all you give me, give us, is gift! I don't deserve it, I am gifted with another day and as I read in today's scripture selection from Genesis, it is all good.
Dan O'Donnell is a Passionist Partner and a longtime friend of the Passionists.  He lives in Chicago.