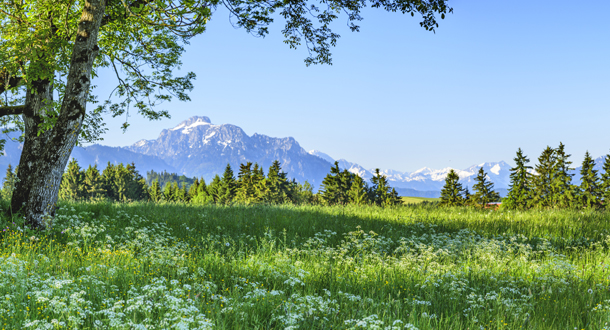 Scripture:
Reflection:
Imagination and Creation
With a beautiful imagination the author of Genesis shows us God creating. The author of Psalm 139 puts words of praise on our lips as we express our feelings to God as we see ourselves, 'I thank you that I am fearfully, wonderfully made; wonderful are your works.' Another poet takes a deep breath and challenges us, saying, 'God scatters beauty before us like a gambler who throws dice, only we do not see, we do not see.' So beautiful all of it.
Imaginations work before our understanding, they are fed by the world that surrounds us. A glance can tell us what we like or don't like. In the pronounced divisions that are becoming part of our lives today, it seems we are not very successful at building bridges. It is awful to think of living as if we were on the Western Front during WW I, unable to move forward in a lifeless, unfriendly world. We need new visions that are created and nourished by our imaginations.
A good example, appropriate during this Black History month, are the works of the author James Baldwin. He reverently opens the lives of our black brothers and sisters, revealing holiness, struggle and love. Our imaginations become portals into a beautiful world kept closed by racial prejudice. Or on your computer visit the Museum of Peace and Justice in Montgomery, Alabama. You will enter a new world as you are surrounded by an environment meant to affect our imaginations. These examples of imaginations drawing from what is read or seen to create new visions, are at the same time de-creating of other visions that divide and do not move us to praise and wonder.
The sacredness of imagination is present when our children turn the kitchen into a wing of an art museum, showing their artwork on the refrigerator door. How symbolic is that, displayed on the place we go to for nourishment? The little ones labor with the crayons, paint or pencils until they know it is just right, it is done. It is good. Can we see something of God looking at the finished work of creation and saying, 'so good.'
All creation is sacred. I stood on a corner with a few people waiting to cross a New York avenue. As the traffic went by a friendly sized rat made a dash across the street. There were oohs and ohs as it dogged and darted and disappeared under the opposite curb. We laughed, we checked to see if we were part of a Disney movie, we were happy it made it to safety to live its life. Creation is good, good even for those alive on the lower rungs of life's ladder.
Today in the gospel Jesus challenges the vision of the Pharisees. Their vision is not the vision of God's love revealed to Israel. What is the vision of the Pharisees or anyone whose imagination does not value loved ones perhaps humbled by the burden their years? Does that vision merit praise, or give the feeling of, 'it is good'?
The imagination that allows us to create our visions is a gift of the Creator. Does the great mystery of creation flows from God's imagination? This gift of imagination is greater than we can imagine! Praise and wonder lead us to it.
Fr. William Murphy, CP is the pastor of Immaculate Conception parish in Jamaica, New York.