Scripture:
Reflection: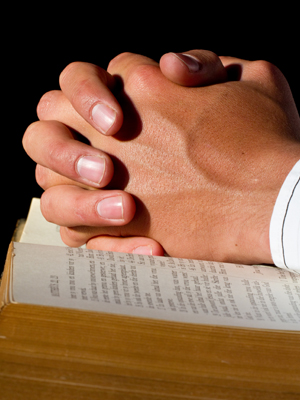 No sooner is Jesus baptized than he begins his public ministry with two actions: he teaches and he cleanses a man with an unclean spirit.
Mark tells us nothing about what Jesus said. What is important is the effect of his words. They have power. They astonish the congregation in the synagogue because he speaks with authority. Unlike the scribes and Pharisees whose authority and teaching came from their particular rabbinic school, Jesus taught on his own authority. And Jesus' teaching had the power of exposing and expelling evil – even when it dwelt in a holy place like a synagogue.
This passage raises several questions for us. How do we react to the Word of God? Do we interpret it on our own authority, that is, with self-serving rationalization? Do we hear the Word of God, but respond with indifference – as in we know the stories, we've heard them before, and they have nothing new to teach us. No surprise. No astonishment. No authority. As with the man with the unclean spirit, not even a holy location will have the power to cleanse.
But, if we embrace the Word of God, it can have power in us. If we study the Word of God, if we meditate on Scripture, it can comfort us when we're discouraged. It can give us encouragement when we're ready to give up. And in our self-satisfaction, it can expose with painful exposure who we really are – imperfect men and women with unclean spirit, the sin that stubbornly clings to us. Ultimately, it brings us to a greater love of God.
When that happens, get ready to be transformed. Get ready to be astonished by the Word of God.

Deacon Manuel Valencia is on the staff at Mater Dolorosa Passionist Retreat Center, Sierra Madre, California.