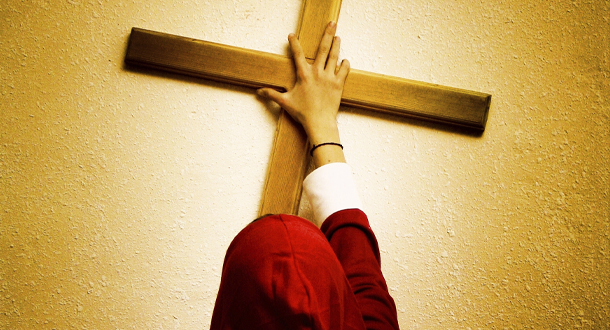 Scripture:
1 Samuel 3:1-10, 19-20
Mark 1:29-39
Reflection:
Our Gospel today immediately follows Jesus teaching with authority (Mk 1:21-28) in the synagogue on the Sabbath.  This authority extends to complete power over the healing of a man possessed with a demon—a demon who calls Jesus by name.   Today, we read of Peter's mother-in-law who is healed of her fever and immediately begins to wait on them. Word spreads quickly and after sunset—when the Sabbath is over—all who were ill or possessed by demons were brought to him for healing.
I was struck by verse 34, "he cured many who were sick……and drove out many demons" and pondered, why not all who came to him? Might it be that not all who were brought to Jesus desired healing? Sometimes we can get comfortable with our demons—our attachments—and our various sicknesses to the extent that we are not sure who we are without them; or perhaps we fear our ability to surrender and what life may look like when the space they took up is emptied—healed.
As a child I have memories of hearing adults remark tongue in cheek about the "demon drink" when referring to someone who may have had a drinking problem. While, I am grateful to have no personal experience in my own family, that addiction or attachment brought pain and suffering into many lives.
It may be much more subtle for most of us; however as 2016 begins, it is a good time to examine our attachments. Are any unhealthy—barriers preventing us from living more fully in God's light? Is there an invitation to let go of unhealthy attachments: un-forgiveness of self or others, pride, the need to be right, to be the best, overindulgence, control…. and the list goes on……. God desires to heal us and fill that empty space with his Grace!
Sometimes we are not even aware of these things in our lives but others often can be—are they attempting to bring you to Jesus for healing? Or do you desire healing for another? As we live out the liturgy of our lives on this one planet we call home the voice of the merciful Jesus is calling us all to desire to be healed.
Like Samuel, may we hear the voice of Jesus calling us to deeper freedom in him and respond allowing him to speak to our hearts. May we trust in the power of God at work in our lives to heal and unbind us from all that could cause us harm. May Jesus grasp us by the hand so that we will rise daily freed from our fevers to wait on others in wholeness, to go off to a deserted place to pray to our Father which nourishes us and gives us courage, to go beyond what is comfortable to the next villages to discover the Kingdom of God in our midst.
May peace begin with me this day. Amen.
Jean Bowler is a retreatant at Mater Dolorosa Passionist Retreat Center in Sierra Madre, and a member of the Office of Mission Effectiveness Board of Holy Cross Province.