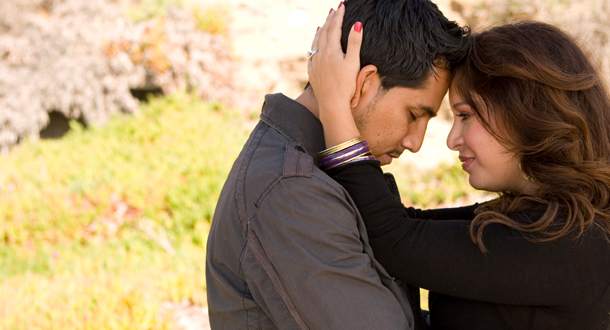 Scripture:
Isaiah 62:1-5
1 Corinthians 12:4-11
John 2:1-11
Reflection:
One of the most beautiful movies of recent years told the story about the power of married friendship. The movie is "Shadowlands," the story of the marriage of C.S. Lewis, the famous English author and philosopher, to Joy Gresham, an American poet. Lewis did not marry until late in life. For years he had been, and fully expected to remain, an inveterate bachelor. He liked the bachelor's life, its cozy routines, its comfort and predictability.
But then Joy rushed in and his life was never quite the same. Their marriage lasted only a short time because Joy falls ill with cancer and dies. In those few years they had together, Joy Gresham changed C.S. Lewis' life in surprising, unexpected ways. She drew him out of himself. She taught him lessons in trust and caring and openness. She educated him in those deep mysteries of love, suffering, loss and hope.
It is not surprising to hear C.S. Lewis say to Joy. "You were alive before. I wasn't…. I started living when I started loving you, Joy. That makes me only a few months old."
The beautiful and fantastic power of married friendship is used quite often in the Bible to describe God's love for his highest creation, the human person. Isaiah tells a people who has been unfaithful to their God, that God will come and make things right again. "No more shall people call you 'forsaken', or your land 'desolate'. But you shall be called 'my delight', and your land 'espoused'.
St. Paul tells us that there are many varied and different gifts that must work together for the good of the church. We can find this same diversity in a marriage relationship. The couple must learn deep respect for each other. They must blend their different gifts so that each can be enriched and made a fuller person. This is what happened between C.S. Lewis and Joy Gresham
I have a feeling that Jesus and his mother Mary were irresistibly drawn to a wedding and its festive celebration. The beauty and power of friendship love, its power to transform and make whole, were tangible and felt at this time.
It should not be surprising that Jesus used this kind of context, to begin manifesting his power of transforming love. He would be calling all of us, like C.S. Lewis was changed by his relationship with Joy, to be "born again" as we enter into friendship with our Savior.
Fr. Blaise Czaja, C.P. gives parish missions and retreats. He is a member of the Passionist Community in Houston, Texas.