Feast of St. Agnes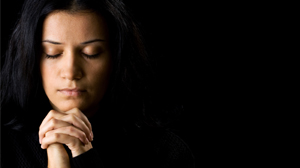 Scripture:
1 Samuel 18:6-9; 19:1-7
Mark 3:7-12
Reflection:
The recent power ball win of over one billion dollars, by three different parties, is an example of astounding good luck falling into the lap of three families, for no apparent good reasons that the rest of us can determine.    Of course, they were the envy of millions of other competitors for this prize.  As the prize grew in size, the odds constantly increased against any given individual ever succeeding in winning it.   When the grand finale occurred, the realization of what had just happened started moving toward a reflective stage.  And this will likely last a long time.
We have something like this in the gospel reading today, which recounts the stories of two individuals, similarly blessed with their "winnings", though in presumably lesser amounts.  The gospel regales us with the story, first, of a farmer, or maybe just a bounty hunter, who stumbles on a treasure hidden in a field.  He furtively looks around to ascertain whether this stroke of good luck has been noticed by others, and, then, satisfied that it remains known to him alone, he buries it again so that he can proceed to purchase that field and gain legal possession of it.  And, in the same vein, there is the pearl discovered by a merchant dealing in pearls who stumbles on one of great value and does what he has to do to gain it.
The upshot of these stories highlights what is at stake as we live our lives, and see them ever shortening as we age—perhaps with goals and ambitions for ourselves remaining yet unachieved.  A couple of things to note here entail, first, like the scriptural examples just mentioned, the unlikelihood that we will gain what we want, since the element of stumbling upon our prized goal is rather bleak, comparable to the surprise that is very much part of today's gospel stories.  And the second concern pressing on us is whether we can assemble whatever it is going to take in order to guarantee that we have the prize in hand.  What can we scrape together to strengthen our hope that we are winners—something, apparently, that the gospel implies is possible for us, unlike the recent power ball prize that hardly seemed to lay within the realm of possibility?
The church tries to soften the anguish of engaging in a losing proposition by discounting or at least diminishing the sinking feeling that we are engaged in an impossible venture, first, by citing St. Paul's reflection on the unlikelihood  that we are in position to become a winner in our efforts to gain the prize of heaven.  For he seems to depict God at the card table of life, so to speak, holding a set of cards that appears to be a losing hand—really, a terrible one.  For what He has to deal with is ourselves: foolish, weak, lowly, unlikely players in the challenges of life.  And He is trying to win on our behalf.
And win He did, with the unlikely saint we commemorate today: Agnes.  Just thirteen years old, she seemed to have little going for her, with the odds stacked against in terms of the threatening demands that she abandon her faith convictions in view of the terrible forces bearing down on her: torture and death.  It was as unlikely that she could maintain her fidelity to God as winning the lottery, or finding the treasure hidden in the field, or discovering the pearl of great price, for she was facing the powerful, the wise, the strong described by St. Paul.  But she did, with God at the table beside her.  Dealt a bad hand, He proved to be the consummate player in the game of life, by endowing Agnes with an instinct of faith, a kind of spiritual cunning against which the forces marshaled against her were no match.  She proved to be the greatest kind of winner: a saint.
Fr. Sebastian MacDonald, C.P. is a member of the Passionist formation community at Catholic Theological Union, Chicago.