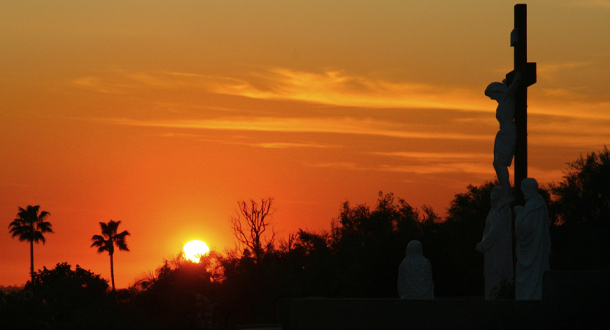 Scripture:
Reflection:
Looking about at those who were sitting around Him, He said, "Behold My mother and My brothers! For whoever does the will of God, he is My brother and sister and mother." Mark 3:35
Jesus offers throughout the Gospels in different ways an invitation of intimacy with Himself! He uses some of the closest human relationships of a mother or brother or sister to indicate how close He wants to be with us. He also loves to use the word friendship. The word for friendship in the original Greek-inspired text is philos. It is a less formal word than agape but more affectionate. "No longer do I call you slaves, for the slave does not know what his master is doing; but I have called you friends, for all things that I have heard from My Father I have made known to you." John 15 :3 Friends share information far more familiarly.
In John's Gospel, He uses the word "meno" or abide very often. "Abide in Me, and I in you. As the branch cannot bear fruit of itself unless it abides in the vine, so neither can you unless you abide in Me. John 15:4 Live with me, stay close, remain with me, all these indicate a deep closeness to Jesus. "Just as the Father has loved Me, I have also loved you; abide in My love. John 15:9
We celebrate the feast of St Francis de Sales on this day. He was a man who lived intimately with God. I love this quote of His. "Half an hour's meditation each day is essential, except when you are busy. Then a full hour is needed." Any deeper relationship demands time spent in mutual conversation and fellowship. This personal relationship with Christ is the source of great joy.
St John Chrysostom says "There is nothing more worthwhile than to pray to God and to converse with him, for prayer unites us with God as his companions." "Prayer is a precious way of communicating with God, it gladdens the soul and gives repose to its affections. You should not think of prayer as being a matter of words. It is a desire for God, an indescribable devotion, not of human origin, but the gift of God's grace."
This heartfelt closeness to Christ is the core of our Christian faith. Without this warm association with Jesus, our religion sinks into cold rules and regulations. It misses the joy of the Gospel, the hidden treasure, the priceless pearl of Christ!

Fr. Bob Weiss, C.P. preaches Parish Missions and is a member of the Passionist Community in Louisville, Kentucky.