Memorial of Saints Timothy and Titus

Scripture: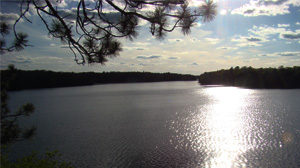 2 Timothy 1:1-8 or Titus 1:1-5
Mark 3:20-21
Reflection:
Uh-oh!  We have family issues.
I can't help but smile when I hear today's reading from Mark:  Jesus came home. Again the crowd gathered, making it impossible for them even to eat. When his relatives heard of this they set out to seize him, for they said, "He is out of his mind." They had heard he was doing strange things like forgiving sins and healing a paralytic man.  This just isn't right, they say to themselves.
Jesus even redefines "family."  When told his mother and brothers are outside, Jesus replies, "Who are my mother and my brothers?" And looking around at those seated in the circle he said, "Here are my mother and my brothers. Whoever does the will of God is my brother and sister and mother."
The gospel selection for today's feast of Sts. Timothy and Titus captures the beginning of Jesus' ministry.  He had just come down from the mountain-always where important things happen-where he selected his closest companions to share in his ministry.  From the outset of his ministry, Jesus gathers together a band of friends.  Perhaps not all the best trained, well-spoken or polished group of friends.  They didn't always know what they were supposed to say or do, and they often tripped over themselves.  But they were Jesus' friends and apostles.
Timothy and Titus were both first century bishops.  But first they were friends of St. Paul.  They knew each other and worked together.  Paul knew Timothy's mother and grandmother by name.  He says of Titus, you are "my true child in our common faith."  Paul is now writing from prison, but these two are like family to him.  He, like Jesus, has worked hard to develop another generation of ministers of the gospel who are sharing the Good News.
At the very beginning of Mark's gospel at Jesus' baptism, the sky opens and Jesus hears "You are my beloved Son, in whom I am well pleased."  That Father-Son relationship is deepened and tested as Jesus heads into the desert.  And when he emerges to begin his public ministry, he immediately gathers together his companions in ministry.  He invites these disciples to enter into an ever-deepening relationship, a relationship that is not always clear or easy for them.
It always begins in a relationship.  We live our faith in the context of family and friends, of parishes and schools, at work and at play.  The relationships are never perfect, but they are the place where the Good News is lived out first.  We don't live our faith alone or among the fragments of broken relationships.  We first must be friends with Jesus, and then with our "families" – however they are defined.
Robert Hotz is a consultant with American City Bureau, Inc. and is the Director of The Passion of Christ: The Love That Compels Campaign for Holy Cross Province.