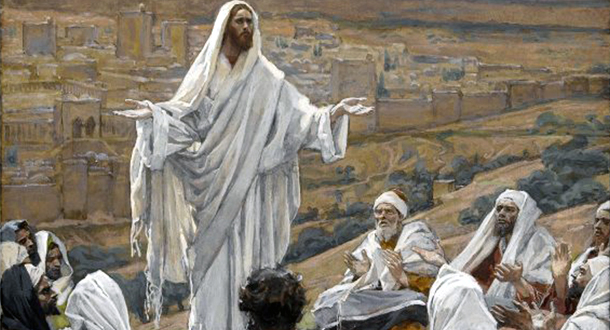 Scripture:
Isaiah 8:23-9:3
1 Corinthians 1:10-13, 17
Matthew 4:12-23
Reflection:
In our Gospel reading for Sunday from Matthew (4:12-23), we hear the account of Jesus calling His first disciples: Simon Peter and his brother Andrew, James and John, the sons of Zebedee. When we look at what happens, it boggles the mind. Jesus seems to simply walk by, stop, and say to them, "Come after me," and they drop what they're doing and follow Him right then and there!
Right before this, Matthew tells us that after John the Baptist is arrested, Jesus moves to Capernaum, and basically begins His public ministry, proclaiming as He goes, "Repent, for the kingdom of heaven is at hand." For Matthew, this is a fulfillment of the prophecy that we hear in our first reading from Isaiah (8:23-9:3), about the restoration of the land of Zebulun and Naphtali, where Capernaum was, and where we hear those beautiful words which we also hear at Christmas: "The people who walked in darkness have seen a great light; upon those who dwelt in the land of gloom a light has shone."
As I reflect on what seems to be two distinct parts of our Gospel reading, they come together when we reflect on our lives as disciples. What moved Peter and Andrew, James and John, to drop what they were doing and follow Jesus? Maybe they recognized in Him the light shining in the darkness.
For me, this gives a good description of the spiritual life and our development as disciples. The more and more we are willing to live in the light of Christ, the more we are able to drop the things and attitudes that get in the way, and the more we are able to serve God and each other. And the more we serve God and each other, the more we are able to walk in the light of Christ, and the process continues.
May we be able to see that there is light in the darkness and that we do not have to live in gloom. May we live in faith, and without hesitation let go of fear and resentment and despair, and follow Jesus in loving God and the entire world. May we help bring light into darkness and hope in the midst of gloom.

Fr. Phil Paxton, C.P., is a member of the Passionist Community in Birmingham, Alabama.