Scripture: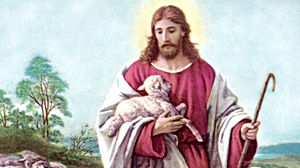 Reflection:
See what love the Father has bestowed on us that we may be called the children of God. 1 John 3:1
As I scramble to write this reflection, I am surrounded by children! We are staying with our oldest son John, his wife Sheelagh, and their four kids. It is still Christmas break, so silence is a rarity! Tomorrow we move to our temporary new home which is with our second son and his wife and 2 children. We are on an adventure to see if we will in fact move onto an island in the state of Washington. So what is God speaking to me in this situation?
He is reminding me that even if I can't find a quiet space to be alone with Him that He is still here. He is not only within each of us, but we can see Him in the faces of His children. They are so close to Him in their trust and faith and innocence. They mirror His love and give us a glimpse into pure beauty.
They rarely sit still, and I am reminded that life is to be lived! We can settle into a rut as we get older, and being with these bundles of energy reminds me to engage in activities that I enjoy. I need to force myself some days to get out and take a walk, but that walk always makes me feel better and more alive.
In the Gospel John refers to Jesus as the "Lamb of God." When I picture a little lamb, I also picture little children near, wanting to hold the little guy and feel his wool. May we all become more as little children and take time to draw near to the Lamb of God each day and so receive His love. May we be open and trusting as little children and abide in Him as this New Year begins.

Janice Carleton and her husband Jim live in Portland, OR and partner with Passionist Fr. Cedric Pisegna in Fr. Cedric Ministries. She is the mother of 4 grown children and grandmother of 6. Janice also leads women's retreats and recently published her second book: God IS with Us. Visit Janice's website at http://www.janicecarleton.com/ or email her at [email protected].