Scripture: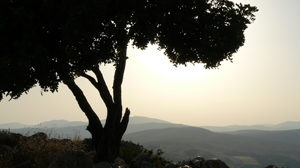 Reflection:
If someone who has worldly means sees a brother in need and refuses him compassion, how can the love of God remain in him? 1 John 3:17
Although New Year's Day was earlier this week, resolutions are still on my mind. The idea that I can set new standards and develop better habits for myself (and carry them out) probably shouldn't be reserved for one day of the year, even if that's when there is the most support culturally for it.
In any case, there is great suggestion in our reading today for resolving to do better. In the epistle of John we find a very concrete idea of how we can show love for our sisters and brothers. And lest we're tempted to interpret "have compassion" as simply feeling sorry for someone, John goes on to say, "let us love not in word or speech but in deed and truth."
We find it easy these days to become paralyzed and overwhelmed by the great need we see paraded across the television screen each night as we watch the news. "What can one person do?" we may find ourselves asking. The answer is simple: where ever you are, do good. whether on the street or in our homes, can we resolve to meet each other as sisters and brothers in deed and truth?
If someone asks you for change, don't fret as to whether it is of greater help to give to them or to a charity. Either give it there and then or don't. But in either case, engage with them as a fellow child of God trying to make their way through this world. Try to see them in that moment as your sister or brother "in truth." Ask them how they are doing and listen to the answer.
When we join with family members, we may find ourselves on opposite sides of the political spectrum. Can we love them in deed and truth even if they voted differently than we did? Can we reach out and try to understand, even if we do not agree?
As I move into this year, I pray that I can meet everyone as my sister and brother in Christ.

Talib Huff is a volunteer and presenter at Christ the King Retreat Center in Citrus Heights, California.