The Baptism of the Lord
Scripture: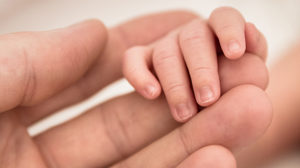 Isaiah 42:1-4, 6-7
Mark 1:7-11
Reflection:
Parents and families are so joyful when welcoming a new child into their lives, and one of their proud actions is to introduce the child to their friends, relatives and older generations.
In today's readings we see Jesus 'introduced' to the world by his cousin John, and we also hear God affirming all that Jesus has become and is now to do in the world.
We can also look upon this gospel scene and amplify its significance by listening to the words of the prophet Isaiah (reading 1). In this light, we can see that Jesus is truly God's servant, and in the words of Isaiah is the one of whom God says is "my chosen one with whom I am pleased, upon whom I have put my spirit; he shall bring forth justice to the nations, not crying out, not shouting, not making his voice heard in the street. a bruised reed he shall not break, and a smouldering wick he shall not quench, until he establishes justice on the earth; the coastlands will wait for his teaching."
Those qualities and traits that the prophet mentions are the very ones that Jesus identifies when he opens the scroll in the synagogue and reads from the prophet Isaiah. He sees them as values and dimensions of his own mission from God.
How reassuring is the word given to us today. While we can cry out along with John the Baptist, that we are 'not worthy' to untie the straps of Jesus' sandals, we are at the same time chosen to be his disciples.
We are beloved of God.  We too are precious in the eyes of God. God has taken us by the hand from our very birth, we are formed in God's image and we are God's emissary or 'convent' with others – God acts in and through us.
We too are to be a light for the nations. We are to bring sight to others perhaps not physically, but we can help others see the truth of life – that it is deeply relational and that love marks out humans as the unique image of God in a world that already teems with signs of God's beauty and majesty.
We too are to free people from their inner prisons. Not necessarily through acts, but often through our words. Let us never forget the power of our own words – a word can forgive another, a word can encourage or give hope to another – hope that often sustains them for many years beyond our mere efforts.
We are to liberate those who live in darkness. A mere visit can lift someone from a deep sadness or a moment of darkness and lift their spirits and sense of self-worth.
I was a very young priest long when long ago a man stopped at our monastery to talk to a priest. He had travelled for two hours to talk, because as he told me "a Passionist was kind to me 40 years ago". Unbeknownst to that priest whoever he was, his kindness to a stranger forty years earlier still reverberated within that man and empowered him to return to our monastery for help all those years later.
Like the unknown priest who helped that man so long ago, let us reach out to others and let us strive to be disciples of whom the Lord may say "You are my beloved…. with you I am well pleased."

Fr. Denis Travers, C.P., is a member of Holy Spirit Province, Australia.  He currently serves on the General Council and is stationed in Rome.