Scripture:
Isaiah 1:10-17
Matthew 10:34-11:1
Reflection: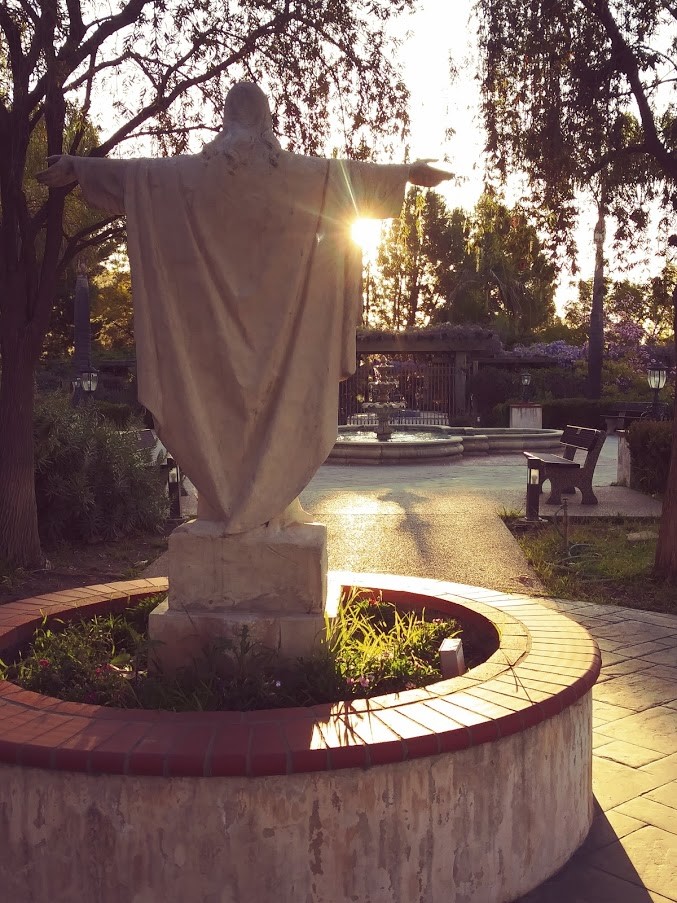 Don't think that I came to send peace on the earth. I didn't come to send peace, but a sword. For I came to set a man at odds against his father, and daughter against her mother, and a daughter-in-law against her mother-in-law. A man's foes will be those of his own household.
-Matthew 10:34-35
What are we to make of these disturbing words from the "Prince of Peace?" The commandments (Ex. 20:12) call us to honor father and mother. Yet, Jesus' words could be interpreted as anti-parents, anti-family. It cannot be that Jesus is advocating discord or urging disloyalty to family. Then, what is going on? Where are we to find the Good News in this gospel?
Context here is critical. Matthew seems to have written his gospel for a Jewish-Christian community at a time when relations had become severely strained between traditional Mosaic Jews and Jews who were Jesus followers. Scripture scholars hypothesize that Jewish leaders were actively persecuting those whom they accused of breaking with Moses to follow a false messiah. This bitter intra-family vitriol undoubtedly led to conflict among family members, friends, and religious leaders. Indeed, Matthew's gospel can be characterized by a bitter polemic, especially towards the Pharisees and scribes. Matthew may have seen it important to bolster the faith of Jewish Christians. Matthew achieved this by utilizing remembered past conflicts between Jesus and his opponents, then applying them to his community's current situation.
Thus, Matthew may be telling his disciples, just as Jesus was met by opposition, so too will his faithful disciples. Jesus calls his disciples to place loyalty to God even above loyalty to family. Conflict was not Jesus' purpose, but it will arise naturally from those who vehemently oppose him. Nevertheless, Jesus' disciplines must not waver or flag from proclaiming the Good News.
That message, within a bitter historical context, now opens this gospel passage to clearer understanding – especially since it is the conclusion to Jesus' extended missionary discourse. Jesus is calling his disciples to join him in his work of the gospel of kingdom. They will experience different responses from the people. Some will joyfully embrace the message. Others will reject it. And still others will persecute the disciples. This was Jesus' own experience, and so his disciples must expect the same – and to remain strong in faith.
What does this gospel mean for us today? Perhaps, the message, despite its shock value, is a simple one: with great privilege comes great responsibility. Jesus has entrusted us, his Church, with the fulness of Christian truth and grace – even as a sign of contradiction in this world. Christ is truly present among us – in his Word, in his Eucharist, and in his Church. We then have a missionary responsibility, by right of our baptism, to proclaim the Good News with faith and zeal, in season and out of season, despite the cost or discomfort. To us, much has been given, and, so, much will be required.
Deacon Manuel Valencia is on the staff at Mater Dolorosa Passionist Retreat Center, Sierra Madre, California.