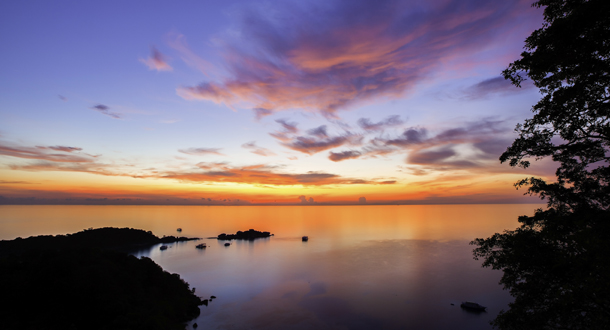 Scripture:
Genesis 32:23-33
Matthew 9:32-38
Reflection:
Jacob sent his wives, 11 children and others of his party with all his possessions, across the Jabbok River. He stood alone on the other side of that river, alone in the deepest darkness of night.
In dread, he awaited the arrival of his twin brother Esau, who despised him for his deceptions. Jacob knew that Esau was approaching with his army to seek revenge on him.
All his life, Jacob has been a man imbued with conflict. Jacob and Esau were twin brothers. Esau, however, was born first. Jacob was born moments later, grasping at Esau's heel as though attempting to pull him back, allowing Jacob to emerge first from their mother's womb. That is why he was named Jacob. In the Hebrew, Yaakov, or Jacob, means the back of the foot, the heel. It also means the one who deceives, the trickster. That was Jacob.
The infant Jacob grabbed at Esau's heel because it is the first-born becomes the heir to the father's properties, possessions, wealth, and would eventually become the head of the extended family's tribe.
Jacob's grasping of Esau's heel defined his life. His modus operandi was always to grab the heel, to sneak from behind to deceive and get his way. When Esau reached the age of maturity, his father, the aging, and nearly blind Isaac, was ready to give him his blessing as head of the tribe. However, Jacob, with his mother's help, deceived Isaac into believing Jacob was Esau.
As a result, Jacob received his father's blessing, and causing a bitter enmity with Esau.
Jacob now stood alone in his midnight hour, dreading the approaching Esau and his army.
Then, something strange happens. "Jacob was left there alone. Then some man wrestled with him until the break of dawn." Literally, the Hebrew reads that some "ish" wrestled with him until the break of dawn.
This word, Ish, has at least two meanings. Ish can mean man. In fact, the Book of Genesis refers to Jacob as "ish." But Ish can mean Angel of God.
The question we are left with then is which meaning are we supposed to ascribe to the phrase "some man," some Ish? Is it some mysterious man? Or is it the Angel of God?
Perhaps the answer is both.
As Jacob stood alone in his spiritual darkness, all the deception and trickery Jacob had inflicted on his brother, and others throughout his life now returned to haunt him like a nightmare.
He wrestled with that nightmare, with his conscience, and there were no wives, no children, no wealth to distract him.
Jacob wrestled with Ish, the man, that man, himself. Who was he? What was his true identity? All his life, Jacob was no more than a false image of his twin brother Esau.
All his life, Jacob wanted to be first, like Esau. He could do this only by deceiving others and by deceiving himself.
Jacob wrestled with Ish, the Angel of God. In the end, it was with God with whom Jacob had to contend with, wrestle with.
Have you ever found yourself utterly alone in your own darkness? With whom have you wrestled?
Is it with Ish, yourself with whom you are wrestling? Many of us do a lot of wrestling with Ish.
I have.
In my faith, my doubts, my questions, my fears, I have felt alone, standing on one side of the river, while my family of faith stands at the far side of the river.
In my darkness, I have wrestled with my physical limitations, which are really nothing more than the natural progression of age. And yet, I have struggled with this stage of my life.
Have you been there? Are you there now, perhaps in your illness, your grief at the loss of a loved one, in your marital difficulties? We each wrestle with Ish in our own way
Sounds rather gloomy, doesn't it? Where then does hope lie on this side of the river?
Jacob and Ish hold the key to that question.
You see, even though today's narrative says Jacob "prevailed" over Ish, it doesn't mean Jacob defeated God. No. Nor did God defeat Jacob. Winning and losing was never the point of this struggle. The point was that Jacob refused to stop struggling. Jacob did not quit. He did not run away. Nor did God.
Therein lies the hope for us. These struggles and challenges will certainly come our way. We will have to wrestle with Ish. However, it is in that place of our struggle that Ish, God encounters us, wrestles with us. God will never quit on us. Nor should we quit on God – or ourselves.
And there is the Good News. At the break of dawn, Jacob, as he had done by trickery years before, now begged for a blessing. Jacob received several blessings.
–God, Ish, gave Jacob a new name, a new beginning, a new man: His name was now Israel, one who wrestles with God.
–And Jacob, that is Israel, walked out of his darkness and into the dawn with a limp.
Our struggle with God and ourselves, however, comes at a cost. We walk away with a limp. It is the limp – physical or spiritual, or both, that life will inevitably inflict on us.
And yet, that is the best news. That limp, your limp and mine is the unmistakable sign that God has transformed us to be more authentically ourselves, more like God.
Deacon Manuel Valencia is on the staff at Mater Dolorosa Passionist Retreat Center, Sierra Madre, California.