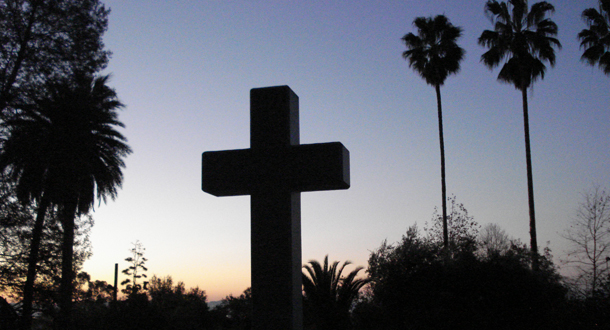 Scripture:
Exodus 1:8-14, 22
Matthew 10:34-11:1
Reflection:
Fear can make us do terrible things; it can lead to unspeakable violence.
That's one inescapable lesson from today's first reading from Exodus. The Egyptians, following the example of their king, are alarmed because the Israelites, who were immigrants, were growing so rapidly that the Egyptians feared they might turn against them and try to take over their country. Thus, instead of welcoming them—instead of seeing them as human beings with dignity whose gifts could enhance Egypt—they forced them into slavery. On account of fear, they turned an opportunity for hospitality into a decision for oppression. On account of fear, they chose to see themselves as "taskmasters" of the Israelites rather than friends. The distressing story ends with Pharaoh commanding that "every boy that is born to the Hebrews" be thrown into the river to drown, a chilling declaration that reminds us of how quickly the persons we fear can become expendable, the loss of their lives a relief rather than something to grieve.
Lest we see this story as ancient history that has no relevance for ourselves, we only need to consider all the many ways one human being can enslave another. Like the Egyptians, we can become "taskmasters" who slowly squeeze life out of others—sometimes those closest to us—by our attitudes, by cruel and thoughtless remarks, by acts deliberately designed to hurt, or by persistent refusals to love, to encourage, or to offer any kindness. Like the Egyptians who made life "bitter" for the Israelites, we make life miserable for others, crushing their spirits and destroying their hopes, when we constantly belittle them, deviously work against them, gossip about them, or continually find fault with them.
There are "Pharaohs" and "Egypts" everywhere and everywhere there are taskmasters and slaves. It's not surprising because we've all lived long enough to know that it is much easier to be cruel and malicious than it is to love.

Paul J. Wadell is Professor of Theology and Religious Studies at St. Norbert College in De Pere, Wisconsin, and a member of the extended Passionist family.