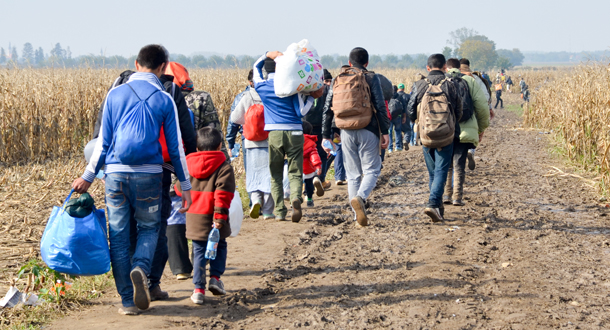 Scripture:
Exodus 12:37-42
Matthew 12:14-21
Reflection:
What would it take to make us pleasing to God? Our readings today provide an answer.
In the first reading from Exodus, the Israelites embark on their long journey out of Egypt. They are not an assembly of the polished and the privileged, but a group of migrants and refugees escaping the crushing oppression of slavery in Egypt. That a "crowd of mixed ancestry also went up with them" tells us that the Israelites were a motley mix of racial and ethnic backgrounds, a hodgepodge of the poor and desperate. Hungry and exhausted, they are people in search of a home that nobody wants to welcome and everyone finds easy to ignore. Of course, this is not a story locked in the distant past because today millions of migrants and refugees, like the ancient Israelites, wander the earth in search of a home where they will be welcomed rather than cursed, embraced rather than scorned, blessed rather than imprisoned. The message of the scriptures is clear: we move from strangers of God to friends of God when we eagerly extend to them the justice, love, mercy, and compassion God wants for everyone.
A similar scene is depicted in today's gospel from Matthew. We hear that "many people" followed Jesus "and he cured them all." Every day we encounter people in need, people who yearn to be restored to life. How can we, like Jesus, be instruments of God's healing and peace? We can do it with an encouraging word or a well-timed act of kindness. We can do it when we are willing to listen to someone who yearns to be recognized. Even a smile can cure, even a friendly hello can heal.
What makes us pleasing to God? The answer is so obvious, how could we not have known?
Paul J. Wadell is Professor Emeritus of Theology & Religious Studies at St. Norbert College in De Pere, Wisconsin, and a member of the Passionist family.