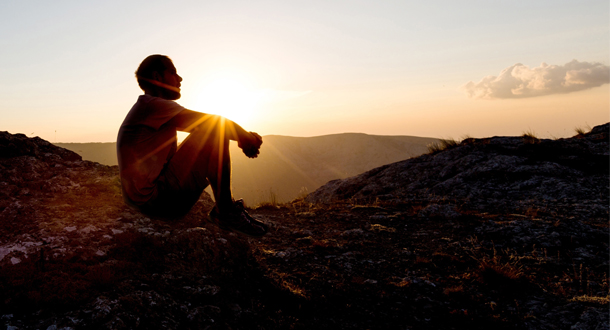 Scripture:
Exodus 1:8-14, 22
Matthew 10:34-11:1
Reflection
It is easy to dismiss today's gospel as "crazy talk" because what Jesus asks of us seems not only excessive and unfair, but downright at odds with the deepest inclinations of our nature. Jesus doesn't simply say, "Love me," which would seem eminently reasonable and doable. No, Jesus flat out tells us: "Whoever loves father or mother, son or daughter more than me, is not worthy of me." There's no wiggle room here, not a smidgen of space in which we might bend Jesus' words more to our liking. Jesus doesn't suggest that if we love our father or mother, son or daughter more than him we ought just to try a little harder; rather, he says we've made ourselves unworthy of him.
It almost seems selfish of Christ—greedy, really—to ask that of us, but Jesus' jarring declaration is a reminder that the gospel leaves no dimension of our lives untouched. One set of loves, loves that seem so natural and so sensible, must be dislodged and relocated for the sake of another; indeed, everything in our lives must be reprioritized and rearranged because nothing can supplant our fundamental commitment to be faithful disciples of Christ. Jesus doesn't say that loving our parents, our spouses, our children, our siblings or our friends is wrong. But he does say that those loves can never be sovereign. Those loves, no matter how precious and resilient, can never be the leading loves of our lives. Everything that we love and prize and cherish must serve our love for Christ and strengthen our love for Christ.
If that's not challenging enough, Jesus goes on to say that following him is inseparable from taking up the cross. There's no alternate path, no scenic route to beatitude. This is hard to swallow, but it should come as no surprise to any baptized Christian. After all, we've known from the start that there is no life without dying, no life without letting go, no life without being remade at the very depths of our being. Or, as Jesus says in today's gospel, "He who seeks only himself brings himself to ruin, whereas he who brings himself to nought for me discovers who he is."
Paul J. Wadell is Professor Emeritus of Theology & Religious Studies at St. Norbert College in De Pere, Wisconsin, and a member of the Passionist Family.