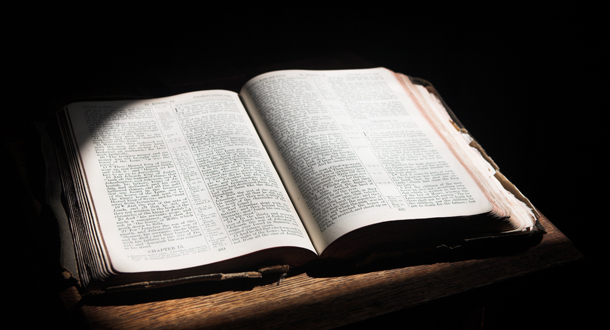 Scripture:
Exodus 3:1-6, 9-12
Matthew 11:25-27
Reflection:
The Bible tells us indispensable truths about God and indispensable truths about ourselves, and this is especially the case with today's reading from Exodus. It is the remarkable story of Moses encountering God in the burning bush. This passage is so familiar to even the most casual believer (and perhaps to the most seasoned unbeliever as well) that we can overlook why it is the central revelation of God for the Jewish people and, therefore, an important one for Christians as well. We know the context for the story: The Israelites were slaves in Egypt, which means that Pharaoh and the Egyptians saw them as less than fully human, expendable creatures to be used to build Pharaoh's empire even if it cost them their lives.
In what are undoubtedly among the most crucial words that God utters in the Bible, God tells Moses, "The cry of the children of Israel has reached me, and I have truly noted that the Egyptians are oppressing them." God, far from being unmoved or indifferent to human suffering, cares deeply about it. The misery, sorrows, tears, and afflictions of people, particularly the poor and oppressed, matter to God. God is passionately committed to justice and unmistakably angry over injustice because the God who brought all things into being wants life abundant for all creatures. In fact, it is no exaggeration to say that God takes sides because God stands not with the wealthy and the privileged, but with all of history's victims to injustice and cruelty. Thus, the story closes with God vowing to liberate the Israelites from Pharaoh's crushing tyranny.
But God will do so through Moses. God calls Moses to be God's instrument of liberation, God's agent of deliverance. Consequently, if this passage reveals a critical truth about God, it likewise discloses something important about ourselves: Like Moses, God calls us because God depends on us to further God's creative and redemptive mission in the world. Yes, God has plans and purposes, but God needs our cooperation for those plans and purposes to be fulfilled. And, like Moses, God's call can come at the most unexpected times and in the most unexpected places.
This is why we must be attentive and alert, always ready to respond, and continually asking, "How is God calling me today? How does God need me? Where is God summoning me to bring justice and life?"
Paul J. Wadell is Professor Emeritus of Theology & Religious Studies at St. Norbert College in De Pere, Wisconsin, and a member of the Passionist Family.