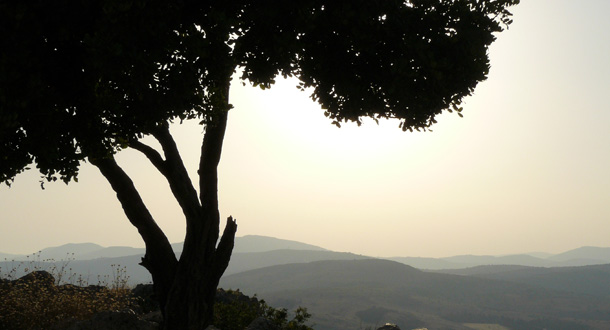 St. Lawrence of Brindisi
Scripture:
Reflection:
Today we find examples given us about working with what is at hand, in our effort to do what God wants us to do.  It counters the periodic temptation to believe that God requires us do what is totally outside our competency or our experience.
For example, we are provided a reflection from the ministry of the prophet Micah.  While Micah is privileged to enjoy membership among that illustrious group of Jews who were designated as prophets, he is certainly not one of the "great" prophets listed in the bible.  He would be considered a "minor" prophet, who nonetheless is worth considering for the way he dealt with an issue close to him.  It was not something alien to his background and experience, for it concerned the issue of land or property in the Jewish community of which he was a part.  As in our day, so in his, land/property was accounted an asset, often of great value, and, like anything of value, was liable to be abused.  That's what Micah noticed going on about him: he sees people who "covet fields and seize them; houses, and take them".  And so, inspired and motivated by God, he announces a charge or indictment against this kind of activity.  Micah dealt with "what was at hand".  It was not a task foreign to him about which he knew nothing.
And in our gospel account today, we note that Jesus is not passive before plots against Him, of which He became aware: plots to take His life.  There would come a time when He knew that His time for suffering such a death had come, but it was not now.  He had other plans to carry out before these threats would overtake Him, so He escaped them at this time.
So what we see playing out before us today is the issue of familiarity with situations encountering us.  We need not fear being caught by surprise, totally unprepared for an issue facing us.  We also see this working out in the life of the saint we recall today: Lawrence of Brindisi, a Capuchin priest who, because of his brilliance, especially as a linguist (he was fluent in five languages), was given the opportunity to engage in a variety of responsible activities.  And he excelled at them, such as addressing the contentious disagreements between the Catholics and Protestants of his day, mobilizing Christian military forces against the Moslem invaders, leading his own Capuchin community as its Superior General, enlisting the King of Spain in the Christian army fighting the Moslems, etc.  He didn't go out searching for these tasks.  But he accepted the responsibility of engaging them, as they came along in the course of living his life and knowing his own talents.  None of the above situations were foreign to him.
So our individual talents and gifts are often the indicators of what is expected of us.  God has outfitted each of us with certain gifts and abilities, and these in turn are indicators of what will be our life tasks and responsibilities.  So we pray to God that He will make us aware of our endowments, which in turn will usually lead us into a way of life that proves to be both enriching and challenging, as happened in the lives of the prophet Micah, of Jesus Himself and of our saints of the day, Lawrence of Brindisi.

Fr. Sebastian MacDonald, C.P. is a member of the Passionist Community in Louisville, Kentucky.