Scripture: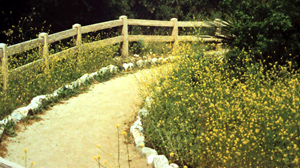 Genesis 21:5, 8-20a
Matthew 8:28-34
Reflection:
As we travel along this pilgrimage we call life, we tend to gather things. Some of these are material goods: books, clothing, devices, projects, and such not. Some are thoughts, ideas, beliefs, or ways of seeing the world. Some are relationships, such as friends, colleagues, family, and acquaintances. As we grow and develop we may begin to examine these 'things' we have gathered with an eye to casting some of them off. There are many reasons to 'cast off' our things. Whether it's to lighten our load, to let go of something that no longer serves us, or simply make room in our lives for something new, casting off burdens is something we all eventually have to do, even if it is our last act.
Today's readings contain three 'casting outs,' all for different reasons. The first is when Sarah demands Abraham cast out Ishmael and Hagar. Abraham sees the chaos that will ensue if he doesn't comply with Sarah's wishes, but is distressed at the loss of the relationship with his firstborn son. At the same time, he is open to discernment with God. God assures him that this will be best for them all. Oh, how I wish my discernments came with such clear-cut answers! Abraham saw that, although he was distressed at giving up his relationship with Hagar and Ishmael, it was what was needed in this situation.
The second casting out, if simpler in determining the correct action, is still complicated. Jesus meets the savage demoniacs on a road that was no longer able to be used. The evil spirits had caused chaos in the lives of those they possessed, along with anyone who wanted to travel that road. Without Jesus saying anything, the demons recognize that He will not allow them to torment their hosts any longer and plead with Him to be sent into the nearby herd of swine. Oh, how I wish my demons were so compliant and ready to leave. Jesus agrees and, as a result, the herd of swine rush in to the sea and are lost.
The last casting out is when the people of the town plead with Jesus to leave their district. Maybe they are upset that He has caused economic loss (herds of swine can't be cheap). Maybe He upset their accommodations with a difficult situation ('Well, how about we just don't use that road?'). Maybe they just didn't want to deal with how awesome it was that the Son of God was in their midst. Oh, how I wish I was able to welcome Jesus into my life when I want to send Him away because it may upset my carefully laid plans. Peeking ahead to the next chapter of the gospel, we see that Jesus does just as they ask.
My prayer for myself today is that I turn to God when discerning what I need to cast out, that I listen to His answer although it may be hard to hear, and that I take care not to cast Jesus from my heart in order to take an easier path.

Talib Huff works and volunteers at Christ the King Retreat Center in Citrus Heights. You can reach him at [email protected]