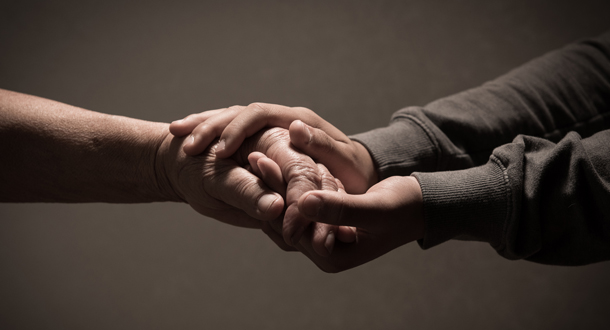 Scripture:
Reflection:
 "When the crowds saw this they were struck with awe and glorified God who had given such authority to human beings." Mathew 9:8
Forgiveness of sins is kind of a big thing in the teachings of Jesus. In today's reading we see another example of this. Jesus tells a paralytic to have courage (alternate translation: be of good cheer) because his sins are forgiven. The scribes were scandalized that Jesus would say such a thing. In first century Israel physical deformity was seen as evidence of sin. Jesus turns this idea on it's head by declaring the man forgiven while he is still paralyzed. This is the essence of the gospel message: you don't need to be healthy enough, wealthy enough, well known enough, or anything enough to be forgiven, i.e. to heal your relationship with God and the members of your community. Forgiveness flows from God as a free gift of grace.
While this same story is in Mark's gospel, here in Matthew the crowds see the deeper message. The authority to forgive offense has been given to all humans. We are responsible for forgiving offense against us. Later in the gospel of Matthew we see Peter starting to get this when he asks Jesus, "Okay, but how many times must I forgive my brother?" Jesus' answer of seventy-seven times points to unlimited forgiveness.
My prayer today is that I accept and practice the authority given to me by God to forgive and reconcile with those around me.

Talib Huff works and volunteers at Christ the King Retreat Center in Citrus Heights, California. He may be reached at [email protected] .