Scripture: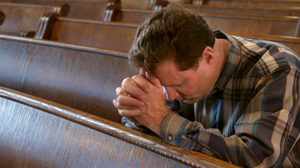 Hosea 11:1-4, 8c-9
Matthew 10:7-15
Reflection:
"As you go, make this proclamation:
'The Kingdom of heaven is at hand.'
Cure the sick, raise the dead,
cleanse the lepers, drive out demons.
Without cost you have received; without cost you are to give.
Do not take gold or silver or copper for your belts;
no sack for the journey, or a second tunic,
or sandals, or walking stick.
The laborer deserves his keep….(Matthew 10:7-10)
From my earliest childhood I remember my mother assigning my siblings and I a job to do each day, i.e. dusting the furniture, going to the bakery, cleaning the basement…  When I went to the Passionist Prep High School, we, my fellow students and I were all given a daily job that we did right after morning mass and breakfast and before classes began. It wasn't much, just mopping the corridors, or dusting the furniture and floors in a classroom. These "jobs" from my childhood and high school had no monetary value assigned to them, yet they gave me a sense of community, that I've spent the last fifty years trying to recapture.
No doubt, getting paid for what we do is important, but nowhere as important in my life as the volunteer jobs I gladly pursued or the tasks I was assigned at a kid.  Not even out of college yet, at the request of my good friend Fr. Joe C.P., I began teaching CCD Classes at Immaculate Conception Church on the Northwest side of Chicago. That eventually led to a career in teaching with the Chicago Public Schools where I served in many different capacities. The one aspect of the job that kept drawing me back was my relationship to my students. It was my volunteer "teaching" that really taught me how to teach, i.e. how to love my students. Yes, the education courses I took were valuable, but the spirit of the job I learned as a volunteer.
As I read today's Gospel selection I think Jesus couldn't be talking to me, a 21st century citizen whose value is determined by the amount of money or prestige my job brings. On second thought, I think Jesus may have had me, us, 21st century U.S. Citizens in mind. Thank you Matthew for taking the time to write Jesus' words down for us to read today.
I spent the first 20 or so years of my life oblivious to thinking that I could put a price on the value of my labor or contribution to a task at hand.

Dan O'Donnell is a Passionist Partner and a longtime friend of the Passionists.  He lives in Chicago.