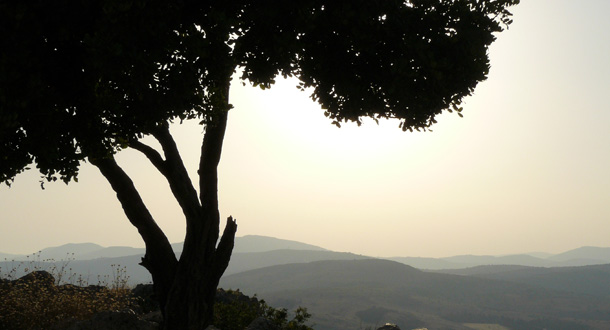 Scripture:
Reflection:
This week we have been listening to the words of the prophet Hosea; words which catch our attention—and touch our souls. Hosea's message was very much about mercy; "Don't worry, I know you've put your trust in other gods, return to me!" "Forget about it, let me love you freely, return to me!" Through his words we hear the Lord saying to us, "return to me." Return can be translated in this context and taken to mean, "repent" or "rethink."
Scripture scholars remain unclear about the order of the original writings yet, how wonderfully he weaves his phrases bringing deep consolation to capture our imagination and our hearts. God loves us—each of us—with the love of a spouse, even as we are unfaithful, it simply doesn't matter if we only but return to the Lord. It is quite unbelievable to our human way of thinking.
Our Gospel today is situated in the Mission section of Matthew as Jesus instructs his apostles in how they are to go and what to expect. The text is very similar to Mark's Gospel in chapter 13 with its apocalyptic end times predictions of family strife. So, the consequence of bringing the message of the merciful love of God as we hear in the first reading comes at a cost; it certainly did for Jesus. Here he prepares to send them out "like sheep in the midst of wolves" (v.16), but they are to be as "shrewd as serpents and simple as doves." As if he is saying, above all, know how to avoid causing harm.
When I reflect on this verse, what I hear is to keep myself from crossing the line. I recently listened to a presentation by Fr. Greg Boyle S.J., the founder of Homeboy Industries, where he challenged the audience by suggesting that if we couldn't see Jesus Christ in everyone, how could we possibly call ourselves Christians? Might this mean keeping our hearts right when we feel like spewing angry words, especially in our current polarized climate; where we seem to have lost our sense of dialog and respect. Instead, can we trust that the Spirit of our Father can speak through us; in fact, desires to speak through every one of us! Can we be a prophetic voice in our times? Can we begin to listen to each other?
What an incredibly uplifting story from Thailand! How miraculous to know that we can come together against huge odds and save lives. I believe the miracle came as a result of the collaboration and the deep desire to rescue those boys trapped in the underground cave. We celebrate even as we pause to honor the diver who gave his life in the process. May he rest in Peace.
A recent quote I read fits well here: "There is no power equal to a community discovering what it cares about." Margaret Wheatly
May the community of our Earth come to discover what it cares about. May we be channels of God's Peace. Come Holy Spirit and renew the face of the Earth through us. Amen.

Jean Bowler is a retreatant at Mater Dolorosa Passionist Retreat Center in Sierra Madre, California, and a member of the Office of Mission Effectiveness Board of Holy Cross Province.