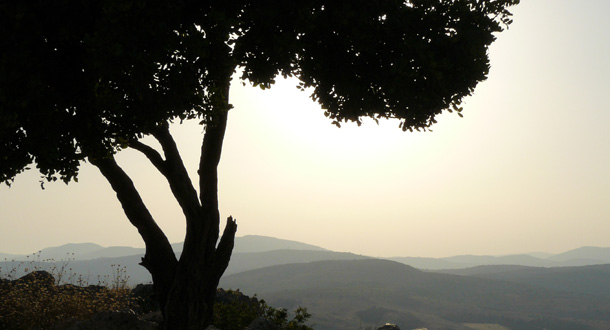 Scripture:
2 Corinthians 3:4-11
Matthew 5:17-19
Reflection:
Law 101
Law is something we absorb early in life. We learn what we are to do as well as the things we are not to do before we can ask, 'why', before we can understand the reasons for the 'shoulds' and 'should nots'. How fascinating law is. I watched my youngest niece, who was 5, play a board game with her friends. When her fortunes took a dip, she announced that since she was the owner of the game, and it was being played in her house, she made the rules. A creatively new rule was introduced that turned her immanent defeat to a giant step toward victory.
Laws can corral us but protect us. The laws of the church, moral laws, perhaps every law can enable us to live positively and help us avoid what will bring harm to ourselves or others. There is that way of looking at law. The prophets spoke of a new law written in the heart. At the last supper Jesus gives a new commandment, to love as he loves. He modeled that new law as a 'humble servant love', washing the feet of the disciples.
For Israel law works as a sacrament works for the Church. Both are encounters with the mystery of God's love in the events, people and things that make up our lives. In doing the good of the law Israel saw the face of God. The commandments were the signs of the Covenant God made with Israel. 'I love you', said God to Israel. 'Love me back by loving others. Here are the laws of that love'. Psalm 119, the longest psalm praises God's law. Each of its 176 verses contain the word 'law' or a word that means law, for example: statute, decree, revelation, ordinance, command, promise, and more. Read the psalm by substituting the word 'love' in each of the verses for the 'law' word, the psalm becomes a meditation on law as an act of God's love for us.
But sometimes the devil makes us do it, or so we say. Augustine recalled being a teenager and stealing pears from an orchard. He didn't want to eat them. He wanted to enjoy stealing them. There is an endless variety of ways that we can break laws and accompanying reasons why we should! Sometimes there are good reasons too. Jesus tells us that he comes to fulfill the law. His heart is love, so in his heart laws are transparent, seen as love. Some laws do not stand the test of time. As we grow some laws grow in wisdom or perhaps in wisdom they are dissolved as unnecessary?
On Sinai Israel received from Moses the 10 commandments. The story that gets Israel to Mt. Sinai begins when God speaks to Moses from the burning bush. God is now going to act on behalf of 'my people'. Moses hears that this is the God of Abraham, Isaac and Jacob. Then Moses asks, 'ahem, umh, pardon, I must have missed it…but what is your name again?' Is the name of God lost to Israel and to its new leader? We are forgetful about important things. We do need reminders. Sometimes even reminders written in stone.
Fr. William Murphy, CP is a member of Immaculate Conception Community in Jamaica, New York.