Scripture: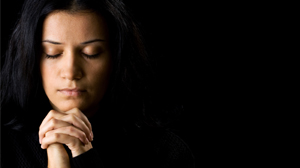 2 Corinthians 11:1-11
Matthew 6:7-15
Reflection:
Perhaps one of the more radical teachings of Jesus is that prayer is not so much a matter of words – indeed the Father knows what we most need before we ever speak. God's knowledge of us is all embracing and has at heart our wellbeing.
Yet we know too from Christian tradition and experience that God does not impose things on us. Certainly what we most need is constantly offered to us by God, but God respects our freedom and we need to bring our assent to all that is offered in order to embrace the graces God freely gives.
So in the vision of Jesus prayer is much more about relationship than anything else,  and in order to pray one has only to bring oneself humbly and trustingly into the presence of our Father.
The first words addressing God as 'our Father' bring us immediately into relationship. We 'declare' our very essence and being – that we are of God and belong to God, and in imitation of Jesus we name God as Father to us. Perhaps from time to time we should just stop there – and rest in the echo of this act of naming our relationship; for in this very act of 'naming' the relationship becomes real for us in the same moment. And like so many relationships there are times of 'togetherness' where no word is needed; we can often just rest in each other's company and words don't necessarily add anything to the intimacy of the moment.
But it is also true that there are times when relationships call for words. That is, if we never dare to say and share something of our inner heart and inner world, then we do not allow the relationship to advance and grow. So words, but words from the heart, do have their place.
So too when we pray, and today's gospel suggests what we might say. Jesus offers a model for prayer – now famously known as the Lord's Prayer.
But what if this 'model prayer' not only suggests to us the words and phrases we might constantly use to express our dependence and relationship as daughters and sons of God the Father, but also suggest to us the fundamental dimensions and directions for all our praying.
If we use words in our prayers, then the Lord's Prayer alerts us to the way in which we could pray and the things we could pray about.
Firstly the prayer orients us to give praise to God and to express our longing that God's desire for us to live our lives to the full in loving relationship with our neighbour would 'reign' on earth. That is that God's kingdom might come and might influence our living in ways that come to life amongst us.
We are invited to pray also that we might listen to God's word to us and act upon it – that God's will be done.
Further we are invited to express our needs, especially for that nourishment that required each day. Not just the nourishment of food and or other necessities of life, but for the nourishment that reaches into our very souls to sustain us – true relationships with those we love and who love us.
We are invited to prayer for forgiveness, that powerful energy that keeps relationships together and heals those that seem irreparably damaged by selfishness or sin. Forgiveness can never be underestimated as a force in human life, it is capable of healing and restoring and is the 'oil' of life and relationships. To pray for forgiveness is to recognise we can never rise up above ourselves without first God's own forgiveness of our selfishness or self-centredness nor can we have sustaining relationships if we do not extend that same forgiveness into the lives of others around it (and in turn receive it from them).
So perhaps the Lord's Prayer orients us not only to our fundamental relationship, that of being child of God, but it also suggests to us some essential dimensions for our Christian prayer. It's words prompt us to align ourselves with God's will for our world, they allow us to ask for all we need to nourish us each day and they not only express our need for forgiveness, but commit us to be agents of reconciliation in all our relationships.
Father Denis Travers, C.P., is a member of Holy Spirit Province, Australia.  He currently serves on the General Council and is stationed in Rome.