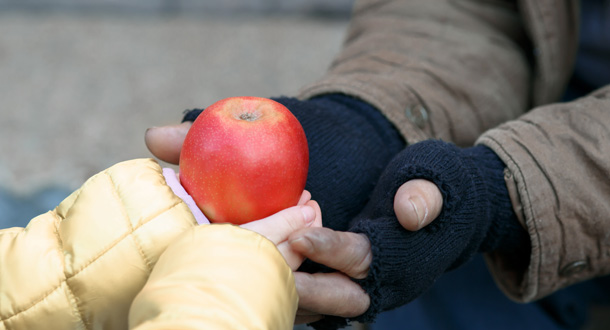 Scripture:
2 Corinthians 6:1-10
Matthew 5:38-42
Reflection:
"As your fellow workers, we appeal to you not to receive the grace of God in vain.
For he says: In an acceptable time, I heard you, and on the day of salvation I helped you. Behold, now is a very acceptable time; behold, now is the day of salvation."
When I read these words from St. Paul writing to the Corinthians I find myself picturing this valiant disciple of the Lord feeling somewhat weary and filled with concern for the community of believers to whom he is writing. It may be that in his own mind he is wondering, "when in the world are they going to get it!" Now I must admit, I am one who is guilty of daydreaming a lot! I tend, at times, not to live in the present, and do a lot of imagining about how things could be or even should be. But then, when I read these words of St. Paul, I feel as if he is telling me to live in the present.
The plan of salvation is unfolding now, not some distant time in the future. God's grace is sufficient now; God's plan for me is taking place now; God's calling is being announced now. Live now; pay attention now; the Lord is speaking to me now! So, I have to let go of my daydreaming sometimes, not all the time, but sometimes, and live in the present. It was Dr. Martin Luther King who once said that God's plan for me is bigger than all my dreams! How true are his words.
So, St. Paul is inviting me, and all of us, to hear the word of the Lord now. This will be enough for us. This very moment the Lord is revealing to us his plan of salvation and how we are to be a part of it. Now is the time of grace and blessing. And all we have to do is to say, Yes, Lord, thank you Lord, and carry on from there!
Fr. Pat Brennan, C.P. is the director of Saint Paul of the Cross Passionist Retreat and Conference Center, Detroit, Michigan.