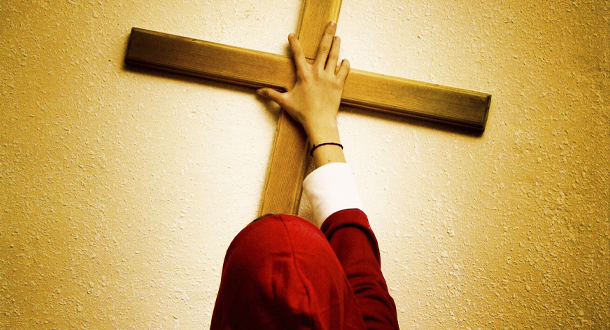 Scripture:
2 Corinthians 8:1-9
Matthew 5:43-48
Reflection:
"…I say to you…Love your enemies, and pray for those who persecute you, that you may be children of your heavenly Father…"
These past few weeks we have been reading the famous Sermon on the Mount Discourse. We come to the end and perhaps to the most central teaching of Jesus and the most difficult.
Throughout this Discourse, Jesus turns the Law upside down! We should not be about the letter of the law, but the Spirit of the law. Today, he tells us that to 'love an enemy' is to demonstrate that we are children of our heavenly Father. God's love is merciful, rises on good and bad, the rain falls on the honest and dishonest alike.
How well do we know Jesus? Do we really believe how much He and the Father love us? Do we allow ourselves to truly feel and accept that love? To allow that very love dictate who we really are?
In her Way of Perfection, Teresa of Avila writes: "…Let us imagine that within us is an extremely rich place, built entirely of gold and precious stones…within us lies something incomparably more precious than what we see outside ourselves. Let's not imagine that we are hollow inside." The 'gold and precious stones' are the love of our Trinitarian God – the love that has the power to transform us and it is what enables us to 'love our enemy'.
Love is what brings us to perfection – perfect as your father in heaven is perfect. Love is what calls us to be whole – to grow into the person that God is calling us to be – one with Him, one as Brothers and Sisters of Christ, one with the very Spirit of God within us – can we trust this to show us how to love – even our enemies? Do we dare to open ourselves to feel God's love and trust that love to transform us?

Faith Offman is the Associate Director of Ministry at St. Paul of the Cross Passionist Retreat and Conference Center in Detroit, Michigan.