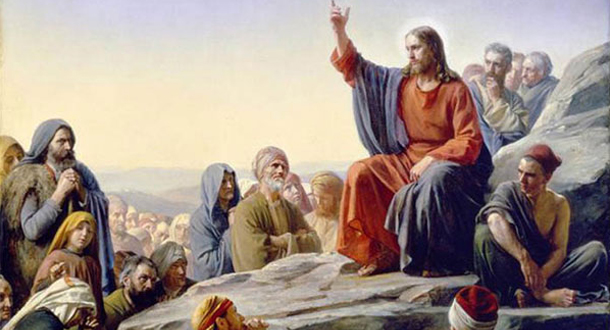 Scripture:
2 Corinthians 11:1-11
Matthew 6:7-15
Reflection:
In today's gospel, Jesus offers a class on prayer. In this passage from the Sermon on the Mount, Jesus teaches his disciples, the crowd that assembled that day, and now us what has aptly become known as "the Lord's prayer." Why did Jesus teach us to pray in precisely this way? Maybe because this prayer offers the most truthful account of who we are and how we should live.
"Our Father in heaven, hallowed be your name." There is a God who absolutely surpasses us, a God to whom we are bound and accountable; but a God who as Father also draws near, watches over us, endlessly cares for us and seeks our good. This God who is holy is perfectly good, perfectly just, and perfectly loving, and thus deserves our adoration and praise.
"Your kingdom come, your will be done on earth as it is in heaven." God's kingdom is the community where love, goodness, justice, and peace abound. It is the exultant joy that comes when every person's dignity is affirmed and where every creature flourishes. Heaven is the everlasting bliss that results when God's will is flawlessly followed, and points the way for what we should strive for in our world now.
"Give us this day our daily bread." God wants to fill the deepest hungers of our lives. For some it will be a prayer for food, shelter, clothing, and safety. Others will pray for healing and hope. Many today pray that loneliness will be vanquished by the assurance that somebody knows and cares. And, sadly, for countless others their "daily bread" will be the courage needed to endure suffering, tragedy, and seemingly inconsolable loss.
"And forgive us the wrong we have done as we forgive those who wrong us." We live only by the forgiveness and mercy of God and, in gratitude, are to share that same mercy and forgiveness with others. Forgiveness is always a path to life because it is what makes us most like God.
And so it is that to say "Amen" to the Lord's prayer is always an unassailable declaration of hope.
Paul J. Wadell is Professor Emeritus of Theology & Religious Studies at St. Norbert College in De Pere, Wisconsin, and a member of the Passionist Family.