Scripture: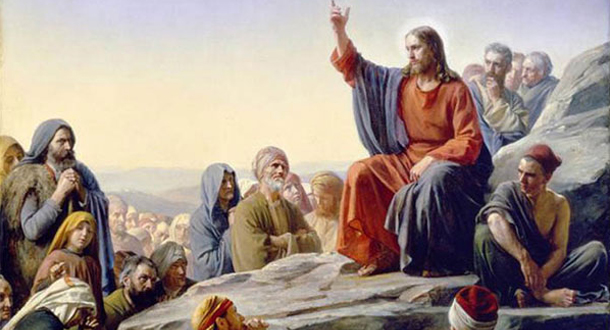 Genesis 13:2, 5-18
Matthew 7:6, 12-14
Reflection:
In our Gospel reading for today, Jesus continues His Sermon on the Mount. He says the Golden Rule: "Do to others what you would have them do to you." He speaks to them about how difficult it can be to follow the proper path "that leads to life," by using the image of the "narrow gate" and the "constricted" road. Before this, however, He interprets Proverbs 23:9: "Do not give what is holy to dogs, or throw your pearls before swine, lest they trample them underfoot, and turn and tear you to pieces."
One could say, that tragically, these words came true in Charleston, SC, last week. People at Emmanuel AME Church welcomed a young man to their Bible study, and an hour later, nine people were killed. The country once again has been forced to look at violence and the issue of race relations.
The tragedy has touched the hearts of many people. Whatever the motivation, it was another senseless act of violence. What has moved many people, however, has been the words spoken to the man accused of the crime by the families of those lost in the violence. While the families spoke haltingly and movingly about their grief, they also lived out their faith by speaking words of forgiveness!
We could say, "Why waste your words of forgiveness on such an animal as the one who perpetrated this crime? Did you not hear what Jesus said about casting pearls before swine?"  It may be true that their words have no effect on the young man. But I hope they can have some effect on the rest of us! In a society where faith is increasingly seen as irrelevant and forgiveness as mere idiocy, these loved ones of the victims have cast "pearls" before us. Can we recognize them for what they are? Can we reach out to each other and seek to build up the kingdom? May we not let these "pearls" slip through our fingers and continue on as we have done before! May we follow the example of our sisters and brothers at Emmanuel and show the world that it is better to go through the "narrow gate!"
Fr. Phil Paxton, C.P. is on staff at St. Paul of the Cross Retreat and Conference Center, Detroit, Michigan.