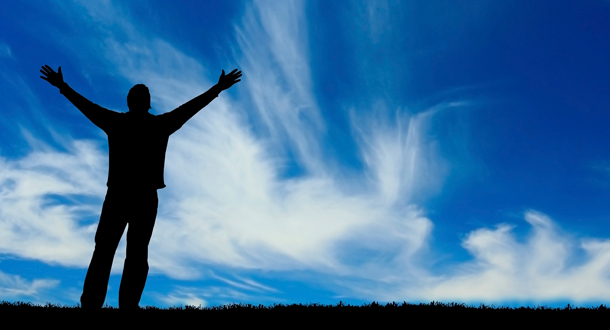 Scripture:
Reflection:
Praise the Lord, my soul!!
"Praise the Lord, my soul!" These words from Psalm 146 are part of today's Responsorial Psalm in today's celebration of the Eucharist. That bold phrase helps fuse the Scripture reading from the Book of Tobit with the selection from Mark's Gospel – and provide us today with a heartfelt, simple prayer.
All this week we have walked with Tobit of the Old Testament in the 1st Scripture readings of the Mass. Tobit was blinded by a freak accident and turned to God for help. In time, that help came from God working through Tobit's son, Tobiah, as he returned from his wedding celebration with a "unique" medicinal "cure" for his father's blindness, offered him by an angel: fish gall. The gall worked miraculously, and Tobit's eyesight was restored, to the glory of God and the amazement of Tobit's contemporaries. Tobit's subsequent words are filled with joy, excitement, and blessing – first to God, and then to all those Tobit met after his cure. "Praise the Lord, my soul!"
Today's short Gospel selection from Mark 12 shares Jesus teaching in the temple area, citing His relationship as "the Christ" to the person of the great Jewish ancestor, David; and "…the great crowd heard this with delight." We too delight in Jesus as Lord of all Creation, and we pray "Praise the Lord, my soul!"
This month of June 2021 gives us reason to add our personal words of praise for our loving God. No doubt, challenges and difficulties exist for us and our global family; we need healing of body and spirit, individually and corporately. Significant effort is being made to deal with the global COVID pandemic; we in the U.S.A. are moving towards a "new normal". Relationships are being renewed as we safely gather as families and faith communities; plus, long-awaited birthdays and anniversaries and graduations and vacations…yes!
Like the healed and grateful Tobit, we thank God for the gift of life today. With Jesus Crucified as our loving Savior and example, we call out our praise to God – AND we renew our commitment to continue growing in love and service of our sisters and brothers worldwide.
Fr. John Schork, C.P. is the Vocation Director for Holy Cross Province. He lives at St. Vincent Strambi Community in Chicago, Illinois.